Greensboro, N.C.-based Unifi Inc. has appointed Edmund "Eddie" Ingle CEO, effective July 1, 2020. Ingle, a long-time Unifi employee, is returning to Unifi after a brief time as an executive with Indorama Ventures. Current Unifi President and COO Thomas H. "Tom" Caudle Jr. announced he will retire June 27, 2020. Caudle spent more than 40 years at Unifi.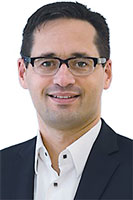 Switzerland-based Loepfe Brothers Ltd. has appointed Dr. Ralph Mennicke CEO. He replaces Maurizio Wermelinger who retired.
Delta Apparel Inc., Greenville, S.C., has extended the employment contract for Chairman and CEO Robert W. Humphreys for two additional years. Humphreys joined the company as CEO in 1998. He was named chairman of the board of directors in 2009.
Brian Lehr and Doug Venuti have joined American Textile Co., Duquesne, Pa., as vice president of eCommerce and vice president of  information technology, respectively. The new hires will help support the company's capabilities needed to thrive in the ever-changing retail market.
Higg Co. — a company spun out of the Sustainable Apparel Coalition last year that supports apparel, footwear and textile industries to scale digitalization of sustainability data
across supply chains — has hired Del Hudson as vice president of marketing
and communications.
Charles "Nubert" McDaniel recently retired from his role as plant manager at Weavetec Inc., a jacquard fabric weaving company in Blacksburg, S.C. McDaniel was a long-time employee, and Weavetec renamed its Plant #2 the Charles N. McDaniel Plant in his honor.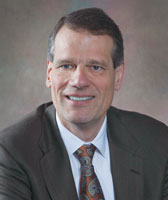 Lukas Guenthardt was named president and CEO of Eriez®, Erie, Pa. He replaces Timothy Shuttleworth who recently retired.
Delos Rugs Inc., Calhoun, Ga., has hired Kate Cave as design consultant to supports its growing custom hospitality business.
Sujata "Suji" Sullivan has joined The Davlyn Group, Spring City, Pa., as vice president of sales.
Under Armour, Baltimore, has appointed Lisa Collier chief product officer. She reports directly to CEO Patrik Frisk.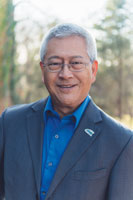 The Industrial Fabrics Association International (IFAI), Roseville, Minn., has appointed Fred Chuck executive director of its Geosynthetics Materials Association. Chuck brings more than 38 years of experience in the geosynthetics industry with him to his new IFAI role.
Molly Langenstein was promoted to CEO and president of Fort Myers, Fla.-based Chico FAS. She will also join the board of directors. Current CEO and President Bonnie Brooks will transition into a new role as executive chair of the board of directors, continuing to oversee the company's strategic direction. Board member William "Bill" Simon will take on a role as lead independent director. David Walker will remain on the board. All appointments are effective June 24, 2020.
Norway-based Hexagon Composites ASA has named Karen Romer senior vice president, communications.
Ann Hebert, vice president of global sales at Nike Inc., Beaverton, Ore., was named vice president, general manager of North American Geography. She succeeds Tom Peddie who is retiring from Nike.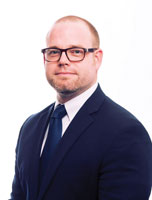 Matt Buck was named vice president of sales and business development for the Jones Family of Companies, Humboldt, Tenn.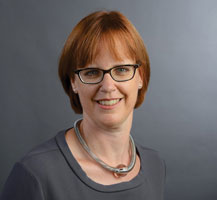 The European Committee of Textile Machinery Manufacturers (CEMATEX), Belgium, has named Cornelia Buchwalder secretary general. She replaces Maria Avery who retired.
Switzerland-based Uster Technologies has named Oswald Baldischwieler head of its Textile Technology department. He was also added to Uster's executive committee.
St. Louis-based knitting company Evolution St. Louis has hired knit programmer Kristen Barnes. She will help the company produce a wide-range of products including fully fashioned knits, complex shapes, footwear and smart textiles.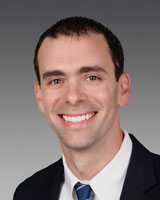 Dr. Jonathan O'Dwyer was named vice president, commercial operations, of MFG Chemical, Dalton, Ga. Dr. O'Dwyer is responsible for marketing, sales and product management.
Organic Dyes and Pigments LLC, Lincoln, R.I., has hired Vince Hankins as vice president of sales.
May/June 2020