The American Council of Engineering Companies of Minnesota (ACEC/MN), Minnetonka, Minn., has named Jonathan Curry, MPA, executive director.
Stony Brook, N.Y.-based Applied DNA Sciences Inc. has appointed Scott L. Anchin to its board of directors.
Greg Harwell was named group president for Albany Engineered Composites, Rochester, N.H.
Jeffrey W. Smith has joined American Silk Mills, High Point, N.C., as director of sales.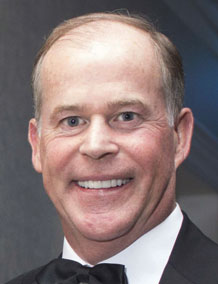 Bill Carstarphen, president and CEO of McAdenville, N.C.-based Pharr, was presented with the Spirit of the Carolinas Award and The Order of the Long Leaf Pine from the state of North Carolina during the recent Gaston Regional Chamber of Commerce's 17th annual Salute to Business & Manufacturing.
Olivier Vermeersch was named president and CEO of CTT Group, Saint-Hyacinthe, Québec.
Effective January 13, 2020, John Donahoe is the new president and CEO of Beaverton, Ore.-based Nike Inc. Current Chairman, CEO and President Mark Parker will become executive chairman, continuing his leadership of the board of directors.
Kraig Biocraft Laboratories Inc., Ann Arbor, Mich., has added company COO John Rice to its board of directors.
Under Armour's President and COO Patrik Frisk has been named CEO of the company effective January 1, 2020. Kevin Plank, the Baltimore-based company's founder, chairman and current CEO will become executive chairman and brand chief.
Christian Guinet is the new secretary general of the Paris-based French Textile Machinery Manufacturers' Association (UCMTF). He replaces Evelyne Cholet who has retired.
Lance Marram was named senior vice president, Global Service, of TPI Composites Inc., Scottsdale, Ariz.
Bruce Goldman has joined St. Louis-based knitter Evolution St. Louis as director of operations.
November/December 2019