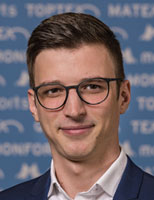 Jonas Beisel has joined Germany-based Monforts Textilmaschinen GmbH & Co. KG as a textile technologist at the company's Advanced Technology Center.
Nike Inc., Beaverton, Ore., has named Ratnakar Lavu the company's first global chief digital information officer.
Cameron Bailey has been named executive vice president, global supply chain, for VF Corp., Greensboro, N.C. He serves on VF Corp.'s senior leadership team and reports to CEO Steve Rendle.
The board of directors for the American Association of Textile Chemists and Colorists (AATCC) has promoted Diana Wyman from technical director to executive vice president. She replaces Brian Francois who is leaving the organization to pursue another opportunity.
Spartanburg, S.C.-based Milliken & Company named Steve Layton president of its newly acquired Polartec business.
Bemis Associates Inc., Shirley, Mass., named Michael Johansen president. CEO and president Steve Howard will focus on his role as CEO.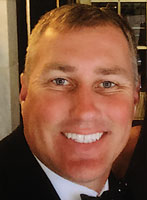 Benjamin "Benji" Bagwell has joined Organic Dyes and Pigments LLC, Lincoln, R.I., as a business development representative. He will be based out of the Union, S.C., location and his territory includes accounts in Georgia, Florida and Alabama.
Rich Williams was elected to serve on the board of directors at Kontoor Brands, Greensboro, N.C.
New York City-based PVH Corp. has named Stefan Larsson to the newly created role of president. He is responsible for managing PVH's branded businesses and regions and each of the three brand CEOs and regional presidents report to him.
In other appointments, Cheryl Abel-Hodges was named CEO of Calvin Klein Inc. She replaces Steve Shiffman who is leaving the company to pursue other interests.
July/August 2019