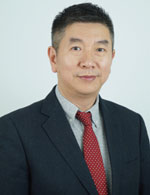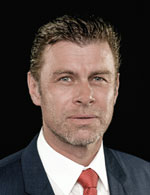 Switzerland- based Uster Technologies Inc. has announced a new organizational structure to take effect April 1. Anson Xu will head Uster operations and sales in China, and Andreas Tanner has been named head of sales for the rest of the world. Harold Hoke, vice president, sales and service; and Walter Kiechl, Uster's chief officer in China, will gradually step back allowing for a seamless transition. Hoke will continue until at least March 2019 at which time, he will officially retire from the company after 37 years of service.
Mike Davies has joined the sales team at Winston-Salem, N.C.-based Adele Knits Inc. as product manager – Circular Knit Fabric.
New York City-based Material ConneXion has appointed Melanie March director of commercial strategy. She is based in San Diego.
Judith van Vliet, a designer with Switzerland-based Clariant's ColorWorks® design and technology center, was named president of the Color Marketing Group, a not-for-profit international association of color design professionals.
New York City-based Trident Global Inc., a division of Trident Group, has named Brian Rogers vice president, sales and marketing.
Prisca Havranek-Kosicek has joined Denmark-based Novozymes as CFO.
To support its growing supply chain and expanding e-commerce business, Duquesne, Pa.-based American Textile Co. has hired Carlo Morgano as senior vice president, Information Technology.
Hardwick Clothes, Cleveland, Tenn., has named Ken Hoffman chairman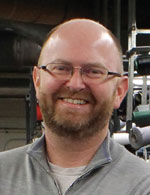 Nester Hosiery, Mount Airy, N.C., has promoted Jason Nester to vice president, sales.
Cary, N.C.-based INDA, the Association of the Nonwoven Fabrics Industry, has elected five new people to its 2018 Board of Directors: Mary Liz Cahill, SWM International; Luca di Benedetto, ATEX Inc.; Ricardo Fasolo, Fitesa Inc.; Larry Grabowy, Tufco LP; Richard Palmer, Nehemiah Manufacturing.
Switzerland-based Archroma has appointed Marcos Furrer president, Brand & Performance Textile Specialties and Innovation. Furrer replaces Thomas Winkler who retires at the end of March.
The Atlanta-based Americas Apparel Producers' Network has announced Tony Anzovino as its 2018-19 president. Anzovino is chief sourcing and merchandising officer at Dallas-based Haggar Clothing Co.
Tolland, Conn.-based Gerber Technology has hired Scott Schinlever as president and COO of the company's Automation Solutions business.
Morrisville, Pa.-based Gelest Inc. recently hired Doug Wulffleff as vice president of Mergers & Acquisitions. In addition, Dr. Jonathan Goff was promoted to vice president, Research & Development; and Dr. Youlin Pan has added the title of senior research fellow to his current title of senior R&D manager.
Velia Carboni has joined VF Corp., Greensboro, N.C., as chief digital officer, a newly created role at the company.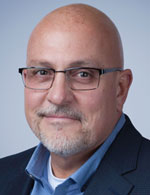 Jones Nonwovens, Humboldt, Tenn., has named Andrew Dailey vice president of sales for the company's mattress division.
The Board of Directors of Rochester, N.H.-based Albany International Corp. has appointed Olivier Jarrault president, CEO and member of the board.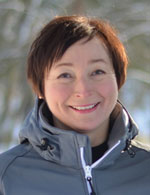 Finland-based Spinnova has named Leena Ruusuvirta a specialist on the R&D team.
CIT Group Inc., New York City, has named Jerry Younts a senior business development officer on its Commercial Services team. Younts will be responsible for offering factoring and asset-based financing services to furniture, textile and floor covering manufacturers and importers, among other clients.
March/April 2018