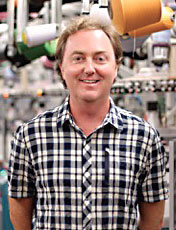 Nester Hosiery, Mount Airy, N.C., has promoted company President Kelly Nester to CEO. Marty Nester will continue to lead the company's Board of Directors.
Yorkville, Ill.-based Aurora Specialty Textiles Group Inc. has appointed John Schuster director of plant operations. The company also has hired Eric Lahoy as print media, Western Region sales representative.
Effective July 31, 2016, Rohit Aggarwal will succeed Paul Hulme as president of Huntsman's Textile Effects division, Singapore.
Spartanburg, S.C.-based Leigh Fibers has promoted Daniel Mason to vice president of sales and purchasing.
As part of a leadership succession plan, HanesBrands, Winston-Salem, N.C., has named current Chairman and CEO Richard A. Noll executive chairman; and current COO Gerald W. Evans Jr. CEO. Both appointments will take effect October 1, 2016. In addition, Evans was named to the company's Board of Directors, effective immediately.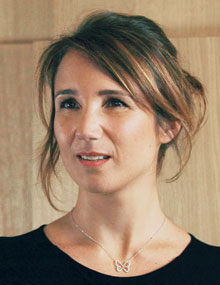 Paris-based Lectra has named chief marketing and communications officer Céline Choussy Bedouet to the Executive Committee effective July 1, 2016.
The Board of Directors at New York City-based Simparel Inc. has named president Roberto Mangual company CEO.
England-based Society of Dyers and Colourists (SDC) has appointed Trevor Larkins president.
Dodgeville, Wis.-based Lands' End has appointed Becky Gebhardt to executive vice president and chief marketing officer. In addition, Mike Zhang joined the company as vice president, E-Commerce, Digital Marketing and Innovation; and Mike Holahan was promoted to senior vice president, Multi-Channel Marketing.
July/August 2016