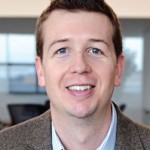 Dr. Philip Bradford — assistant professor at North Carolina State University's College of Textile Engineering, Chemistry and Science — is the first in the college's history to receive funding through the Young Investigator Research Program administered by the Air Force Office of Scientific Research. Bradford's research centers on innovations in stable nanoscale hybrid fabrics.
Chip Molloy has joined Baltimore-based Under Armour as CFO.
Germany-based CeramTec GmbH has named Henri Steinmetz group CEO. In addition, Dr. Ulf-D. Zimmermann has joined the company's Supervisory Board as a Senior Advisor.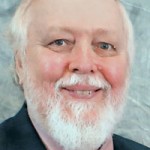 Fred L. Cook is the 2015 recipient of the Olney Medal, the highest award presented by Research Triangle Park, N.C.-based AATCC. The award recognizes outstanding achievement in textile or polymer chemistry or other fields of chemistry of major importance to textile science.
Fort Lawn, S.C.-based Morrison Textile Machinery has appointed David Emrey vice president – sales. He succeeds H.O. "Buddy" Humphrey who retired at the end of 2015.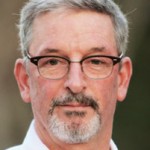 Doug Grossman, Q-Lab Corp., Westlake, Ohio, has received the ASTM G03 Warren Ketola Memorial Award.
Dr. Sanjay Monie has joined Orion Engineered Carbons, Kingwood, Texas, as technical market manager – Inks, Coatings, and Special Applications, in the Specialty Carbon Black segment.
Pittsburgh-based American Textile Co. has promoted Jane Fischer to senior vice president of product development, and Patrick Seiffert to senior vice president of marketing.
Yorkville, Ill.-based Aurora Specialty Textile Group has promoted Marcia Ayala to vice president.
The Board of Directors of Switzerland-based Oerlikon has named Dr. Roland Fischer CEO of the Oerlikon Group.
March/April 2016