Mohawk Industries Inc.
, Calhoun, Ga., has named
David Vita
senior vice president, commercial sales, Eastern United States;
Dave Thoreson
senior vice president, Commercial Resilient Flooring; and
Allie Finkell
director of marketing, Commercial Resilient Flooring.
Wichita, Kan.-based
Invista
has named
Ninabeth G. Sowell
market development director, Performance Bedding Products.
Austria-based
Lenzing AG
has appointed
Thomas Riegler
CFO, effective June 1, 2014.
Switzerland-based
Archroma has appointed Miguel De Bellis president, Emulsion Products and Americas.
Arlington, Va.-based Worldwide Responsible Accredited Production (WRAP) President and CEO Avedis Seferian has been named to the Bangladesh-based Alliance for Bangladesh Worker Safety's Board of Directors.

Houston-based Puget Technologies has appointed Gary J. Valentine president.

The American Association of Textile Chemists and Colorists (AATCC), Research Triangle Park, N.C., has presented the Harold C. Chapin Award in recognition of outstanding service to Robert Keith Lattie. The AATCC Technical Committee on Research (TCR) has presented the TCR Service Award in recognition of achievements and service to H. Kenneth Greeson, Cotton Incorporated, and Adam R. Varley, Vartest Laboratories Inc.

Greenville-based Global Location Strategies has promoted Monty Turner and John Longshore to consultants.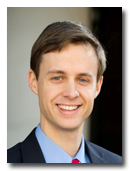 Longshore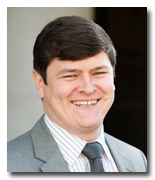 Turner
Detroit-based Sandler & Travis Trade Advisory Services Inc. has named Mike Wilder vice president, business practice innovation.

Turkey-based Mogul Co. Ltd. has appointed C. Enver Kayali president; Ayse Kayali Executive Board Member; Serkan Gogus CEO; and Ersin Kosker director, projects and operations.

New York City-based Iconix Brand Group Inc. has promoted Seth Horowitz to COO; and has named Jeff Lupinacci CFO and Rodney Hutton executive vice president, Men's Division.

Mason, Ohio-based Downlite International has named Chuck Northcutt vice president, quality assurance.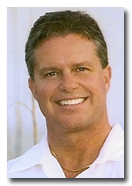 Northcutt

Milan-based Parà S.p.A. has named Jeff Jimison national sales manager, Tempotest USA Division, Dallas.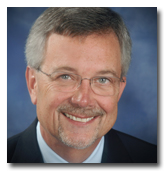 Jimison

Switzerland-based Swisscanto has presented the prix eco.swisscanto, the Swiss sustainability award, to Patrick Hohmann,

April 2014