The Clover, S.C.-based
Synthetic Yarn and Fiber Association (SYFA) has named
Diane Bayatafshar managing director. Former managing director
Kim Pettit will focus on member recruitment and continue to represent SYFA at
industry trade shows.
The
German Engineering Federation (VDMA) Garment and Leather Technology Association,
Germany, has elected
Günter Veit, VEIT Group, chairman, and
Klaus Freese, Klöckner Desma Schuhmaschinen GmbH, deputy chairman.
Ventura, Calif.-based
Patagonia Inc. has named
Joy Howard vice president, marketing.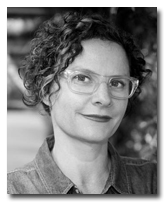 Howard (Photo courtesy PRNewsFoto/Patagonia Inc.)


Paris-based
Lectra has named
Charlie Xu vice president of sales, fashion for Greater China.
Wellford, S.C.-based
Leigh Fibers Inc. has appointed
Darrell J. Turner COO. Former COO
Keith Taylor has been named to the company's Board of Directors.
Perkasie, Penn.-based
Secant Medical Inc. has appointed
Jeff Robertson president.
The
International Forum for Cotton Promotion (IFCP), Washington, has elected
Mark A. Messura, Cotton Incorporated, chairman;
Elke Hortmeyer, Bremen Cotton Exchange, vice chairman; and
Nayan C. Mirani, Cotton Association of India, treasurer.
Duquesne, Penn.-based
American Textile Company has appointed
John Burke, Armada Supply Chain Solutions, and
Charles Bitzer, Abarta Inc., to its Board of Directors.
The Alexandria, Va.-based
Textile Rental Services Association of America (TRSA) has given the 2013 TRSA
Operator Lifetime Achievement Award to
Richard J. L. Senior, Morgan Services, in recognition of his exceptional personal
service to the textile services industry and TRSA.
Marshall, Mich.-based
Distinguished Restaurants of North America has appointed
Anthony M. Cerone, Riegel/Mount Vernon Mills, to its Board of Directors.
Tuscaloosa, Ala.-based
Phifer Inc. has added
Monica Thornton and
Raymond Neuse to its fabric design team.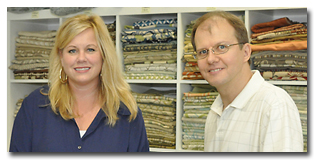 Thornton and Neuse


Lang Ligon and Co. Inc., Greenville, has named
Stephen Charron technical services representative, responsible for sales, service
and installation of all Lang Ligon and Co. products.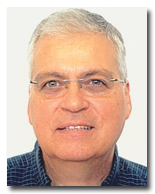 Charron


Brian Shore has established a new company,
Hospitality Provisions & Co., Greensboro, N.C., to serve the hospitality and
contract markets.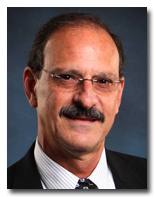 Shore


October 2013