Switzerland-based
Rieter Group has nominated
Norbert Klapper, Ph.D., CEO, effective by Jan. 1, 2014. Erwin Stoller will
continue to serve as chairman of the Board.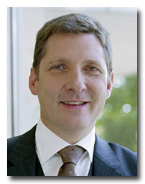 Klapper


The
U.S. Department of Commerce has appointed
David Hastings, National Council of Textile Organizations and Mount Vernon Mills,
to the 2013 Manufacturing Council.
Lawrence, Mass.-based
Polartec LLC has named
Colin True account manager, Southwestern United States.
Germany-based
Spindelfabrik Suessen GmbH has appointed
Roland Eberhardt joint managing director.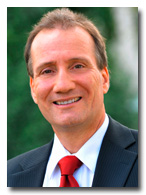 Eberhardt


The
Association of the Nonwoven Fabrics Industry (INDA), Cary, N.C., has elected the
following to its Board of Directors for three-year terms:
Thomas Marth, Nonwoven Solutions LLC;
Renita Anderson, IMERYS Performance Minerals;
Don Brown, Bonar Inc.;
Christophe Guillaumot, Glatfelter Gatineau Ltd.;
Jenny Dobmeier, Johns Manville Corp.;
John Rank, Spuntech Industries Inc.; and
Chris Peart, HDK Industries Inc. INDA also has appointed
Brad Kalil director, market research & statistics.
Paris-based
Lectra has appointed
Myriam Akoun-Brunet communications director.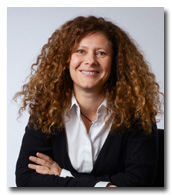 Akoun-Brunet


The
American Apparel & Footwear Association (AAFA), Arlington, Va., has named the
following officers of its Board of Directors:
Philip C. Williamson, Williamson-Dickie Manufacturing Co., chairman;
Rick Helfenbein, TellaS Ltd., vice chairman;
Rob DeMartini, New Balance Athletic Shoe Inc., treasurer; and
Paula Zusi, Ann Inc., secretary. AAFA also has named
Al Gervais, Marc Fisher Footwear;
Edward Gribbin, Alvanon Inc.; and
Tim Mantel, Target Sourcing Services, members of the Board of Directors.
Cuyahoga Falls, Ohio-based
Americhem Inc. has named
Robert Baldy market manager, North American nonwovens market.
Denmark-based
Novozymes A/S has named
Peder Holk Nielsen president and CEO.
Red Bank, N.J.-based
Brand & Oppenheimer Co. Inc. has named
Peter Raneri vice president, sales and business development.
The
American Association of Textile Chemists and Colorists (AATCC), Research Triangle
Park, N.C., has presented the 2012 Henry E. Millson Award for Invention to the following U.S.
Marine Corps. (USMC) Systems Command and scientists at the U.S. Army Natick Soldier Research,
Development and Engineering (RD&E) Center, Natick, Mass.:
Gabriel R. Patricio, Lt. Col., USMC, Retired, Program Manager, Infantry-Combat
Equipment, USMC Systems Command;
John Heisterman, Gunnery Sgt., USMC, Retired, Chief Instructor, Scout Sniper
School, USMC Training and Education Command;
Luisa C. DeMorais, textile chemist, U.S. Army Natick Solder RD&E Center;
Deirdre Townes, textile technologies, U.S. Army Natick Soldier RD&E Center;
and
Anabela Dugas, textile technologist, U.S. Army Natick Soldier RD&E Center.
AATCC also has presented the J. William Weaver Paper of the Year Award to
Keith R. Beck,
David Hinks,
Nathan H. Weisner and
Anne Crawford for the paper titled "Liquid Chromatographic and Mass Spectrometric
Analysis of Dyes for Forensic Purposes"; and the 2013 AATCC Technical Committee on Research Service
Award to
Gregory Walter Haggquist, Cocona Inc.
Sweden-based
Telenor Group has promoted Telenor Connexion CEO
Per Simonsen to lead the group's Machine-to-Machine division, Telenor Digital
Services.
Rutherford College, N.C.-based
O'Mara Inc. has appointed
Gary Bradley president;
Joseph X. Leirer Jr. vice president, finance; and
Gary Hicks vice president, operations.
Portland, Ore.-based
Skins Compression Clothing has appointed
Danielle Said senior marketing manager, digital, communications and e-commerce,
North America.
Newton, Kan.-based
Bunting Magnetics Co. has promoted
Simon Ayling to managing director, Bunting Magnetics Europe; and has named
Clive Wright general sales manager and
Robert Webb finance director, Bunting Magnetics Europe.
April 2013