Mount Vernon Mills Inc.
, Mauldin, S.C., has named
Melanie Sumner
development manager, Protective Specialty Fabrics;
Ernie Terrell
FR technical specialist; and
Craig Tutterow
technical director, FR Fabrics.


Riegel-Mount Vernon Mills Inc.
, Johnston, S.C., has named
Kathy Detwiler
inside sales specialist.
Jennifer Mendez, vice president for government relations, The Carpet and Rug
Institute (CRI), Dalton, Ga., has been elected treasurer of the
State Government Affairs Council.
The
American Apparel and Footwear Association (AAFA), Arlington, Va., has appointed
Paula Zusi, Ann Inc., to the Executive Committee; and the following to the Board
of Directors:
Tim Lyons, Haggar Clothing Co.;
Michael Schulze, SAP America Inc.; and
Karen Kyllo, SGS Consumer Testing Services. AAFA also has presented the Friend of
the Apparel and Footwear Industry Award to
Sens. Mitch McConnell, R-Ky., and
Charles E. Schumer, D-N.Y.



Optitex Ltd., Israel, has appointed
Nick Wei regional sales director, Hong Kong.



Victor Group, Quebec, has named
Machell Apple director, new development initiatives.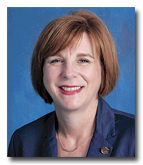 Apple
Yale Cordage, Saco, Maine, has appointed
Bill Putnam president.



Textiles Intelligence, United Kingdom, has named
Jessica Farricker to its editorial team.
Xennia Technology Ltd., United Kingdom, has appointed
Dave Knight managing director.
ColorZen LLC, New York City, has contracted
Nick Hahn to oversee its efforts to educate the cotton and textiles industries
about the benefits of its cotton-dyeing technology.



Dash Multi-Corp. Inc., Maryland Hights, Mo., has named
Alan Prelutsky vice president, Textile Group.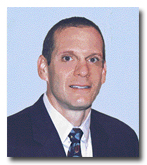 Prelutsky
Rooster Products International Inc., San Antonio, has named
Ralph L. Valadez program manager, Rooster Manufacturing Services Group.
September/October 2012