George W. Shuster
, Cranston Print Works, has been elected chairman of the
Boston-based
National Textile Association
.
Karl Spilhaus, National Textile Association, has been elected chairman of the
Board of the
American Textile History Museum, Lowell, Mass.
Amsterdam-based
International Apparel Federation has named
Belinda Carp, Textiles Intelligence, to its Board of Directors.



Freudenberg Group, Germany, has appointed
Leesa A. Smith, Freudenberg North America Limited Partnership (FNALP) to the
Global Executive Team; and
Dr. Mohsen Sohi to Speaker of the Management Board, effective July 2012.
Switzerland-based
Clariant International Ltd. has appointed
Dr. Hans-Joachim Müller a member of the Executive Committee.
Calhoun, Ga.-based
Mohawk Industries Inc. has named
Elise Demboski vice president, creative services.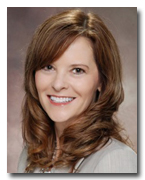 Demboski
Wichita, Kan.-based
Invista has named
Maggie Niu end-use marketing manager, AP Cordura® brand; and
Paulo Pustiglione business manager, Invista's Performance and Protective Fabrics
division, Brazil.
New York City-based
Pratt Institute's Fashion Design Department has named
Jennifer Minniti chair, effective Aug. 1, 2011.
France-based
Kermel S.a.s. has named
Jean Fournier managing director.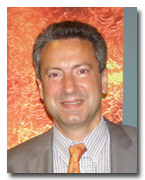 Fournier
The
Carpet America Recovery Effort (CARE), Dalton, Ga., has named
Anthony Cline operations manager.
Chattanooga, Tenn.-based
Propex Operating Co. LLC has named
Craig Martin vice president and business unit lead, Geotextile Systems.
The
Ecological and Toxicological Association of Dyes and Organic Pigments Manufacturers
(ETAD), Switzerland, has elected
Ravi Kapoor, Heubach Colour Pvt. Ltd, president; and the following officers of the
Board of Directors:
Dr. Clemens Grund, DyStar Colours Deutschland GmbH, vice president; and
Dr. Bernd Hochstein, BASF Schweiz AG, treasurer.
Peter Krummeck, Sun Chemical Pigments International;
Jürgen Schmiedl, Bezema AG;
Peter Scheibli, Huntsman (Switzerland) GmbH;
Dr. Akio Yoshida, Dainichiseika Color & Chemical Mfg.; and
Dr. Rüdiger Walz, Clariant International Ltd., have been elected members of the
Board.
Jamesburg, N.J.-based
Design Weave USA has appointed
Steve Hoffman vice president, new business development.
Carmel, Ind.-based
Top Value Fabrics has named
Lorna D'Alessio director, print media sales.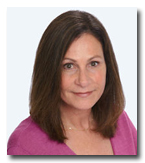 D'Alessio
Israel-based
OptiTex Ltd. has appointed
Amnon Shalev vice president, sales and marketing, Europe.
The
Warrior Protection and Readiness Coalition (WPRC), Washington, D.C., has elected
the following officers to its Board of Directors:
David L. Costello, ADS Ventures, executive director;
Luke Hillier, ADS Inc., chairman;
Brent Finemore, Pelican Products, treasurer; and
David Bohannon, London Bridge Training Co., secretary.
Matthew Hemenez, SureFire LLC, and
Matt LeBretton, New Balance Athletic Shoe Co., have been named members of the
Board.
Beresford, S.D.-based
Sioux Corp. has promoted
Shelby Docken to customer service manager.
Erie, Pa.-based
Eriez Manufacturing Co. has promoted
Dave Heubel to director, North American sales.
Ottawa-based
TerraChoice Environmental Marketing Inc. has named
Libby Bernick vice president, consulting.
Bunting Magnetics Co., Newton, Kan., has named
Jana L. Davis CFO.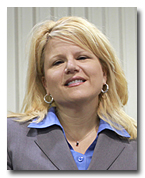 Jana L. Davis