Marietta, Ga.-based
YKK Corp. of America's Board of Directors has elected the company's President and
CEO
Alex Gregory to chairman of the Board.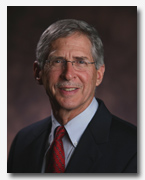 Gregory
The
American Association of Textile Chemists and Colorists (AATCC), Research Triangle
Park, N.C., has presented the 2010 J. William Weaver Paper of the Year Award to
Dr. Rachel McQueen,
Dr. Monika Maria Keelan and
Swapna Kannayiram, University of Alberta, Canada, for their paper titled
"Determination of Antimicrobial Efficacy for Textile Products Against Odor-Causing Bacteria." AATCC
also has given the Technical Committee on Research (TCR) Service Award to
Roland Connelly for his work on AATCC UV Calibration Program and Evaluation
Procedure 11; and
Norma Keyes in recognition of her work on the Liquid Moisture Management Test
Method and the Moisture Management Technical Supplement; and the AATCC Young Entrepreneur Award to
Bryan Swarn, co-founder of Phenetix Urban Athletic Wear Co.
London-based
WGSN has named
Catriona Macnab chief creative officer; and has promoted
Sandra Halliday to editor-in-chief; and
Maria Janssen to creative director, Denimhead.com.
San Francisco-based
Levi Strauss & Co. has named
Walker MacWilliam vice president of men's design, Levi's® brand.
The
Carpet America Recovery Effort (CARE), Dalton, Ga., has named
Thomas Holland, Texas Carpet Recycling and Corporate Floors, and
Sheri Gorman, RD Weiss Cos., to its Board of Directors, and has re-elected
Ron Greitzer, Los Angeles Fiber and Reliance Carpet Cushion, and
Sean Ragiel, CarpetCycle, to the Board. The organization also has named
Eric Nelson, Interface Americas, CARE Person of the Year.

Carmel, Ind.-based
Top Value Fabrics has named
Dave Sailer business development manager.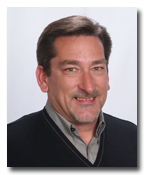 Sailer
Chattanooga, Tenn.-based
Propex Operating Co. LLC's Board of Managers has named
Michael Gorey president and CEO.
New York City-based
Capital Business Credit LLC has appointed
Robert Grbic COO,
Michael Fortino CFO, and
Charles Sharf executive vice president and New York factoring portfolio manager.
Bunting Magnetics Co., Newton, Kan., has named
Matt Anderson manufacturing engineer and
Kenton Stumps design engineer for the Material Handling product line; and
Simon Ayling production manager and
Steve Lacy technical sales executive for Bunting's European manufacturing and
sales operation.
The
International Cotton Advisory Committee (ICAC), Washington, has named
Dr. Sukumar Saha, U.S. Department of Agriculture/Agricultural Research Service,
Genetics and Precision Agriculture Unit, Mississippi State University, the 2011 ICAC Cotton
Researcher of the Year.
The
National Textile Association, Washington, has awarded the Bronze Student's Medal
to
John P. Lord, University of Massachusetts – Dartmouth.
Worldwide Responsible Accredited Production (WRAP), Arlington, Va., has elected
Stuart A. Webster vice president, training and education.
Lubbock, Texas-based
Textile Exchange has named
LaRhea Pepper global managing director.
Midland, Mich.-based
Dow Corning Corp. has elected
Mike Conway,
Linda Kennan,
Joseph Rinaldi and
Doug Schoettinger corporate vice presidents.
Louise Tiler, Leeds College of Art, United Kingdom, has been awarded the Grand
Prize in the SURTEX 2011
designext student design competition.
Loves Park, Ill.-based
Zenith Cutter Co. has named
Steve Kao sales director.
Delano, Minn.-based
Easiway Systems Inc. has named
Kevin Lewis general manager.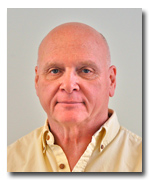 Lewis
Winston-Salem, N.C.-based
Hanesbrands Inc. has named
Dale W. Boyles interim CFO, effective June 30.
The Atlanta-based
Georgia Association of Manufacturers (GAM) and
Manufacturers Education Foundation (MEF) have elected
Rick Sargent, Peach State Labs, chairman;
Monte Galbraith, Denim North America, vice chairman; and
Miles Wright, Mannington Commercial, treasurer. GAM and MEF also have elected
Burl Finkelstein, Kason Industries Inc., to serve a one-year term on both Boards
of Directors.
Lee Bryan, TenCate Geosynthetics;
Tom Deems, New Riverside Ochre; and
Trey Hodges, Swift Spinning LLC, will serve two-year terms on both Boards of
Directors.
David Morgan, Shaw Industries Group Inc.;
Jim Jones, Dixie Industrial Finishing;
Mike Anderson, TenCate Protective Fabrics;
George Boyd Jr., Goldens' Foundry & Machine Co.;
Mike Kiepura, RockTenn; and
Brian Johnstone, Lockheed Martin Aeronautics Co., will serve three-year terms on
both Boards of Directors.
Aurora, Ill.-based
Aurora Specialty Textiles Group Inc. has named
Teresa Skinner marketing coordinator.
Clover, S.C.-based
Synthetic Yarn and Fiber Association (SYFA) has elected the following officers of
its 2011 Board of Directors:
Keith Adams, ITG/Burlington Worldwide, president;
Ernie Hundley, Nilit America Inc., first vice president; and
Mike Becker, Michael S. Becker Inc., second vice president. The association also
has elected the following directors:
Mac Beard, Strategic Textile Solutions;
Machell Apple, Valdese Weavers;
Roger Crossfield, Goulston Technologies Inc. (retired); and
Joel Cornelius, Unifi Inc. SYFA also has named
John Amirtharaj, Premiere Fibers, membership chairman;
Alasdair Carmichael, PCI Fibres, chairman of publicity; and
Jerry Eskew, Oerlikon Textile Parts, conference chairman.
Atlanta-based
InterfaceFLOR has named
Charley Knight vice president and
Brian Wilson director of design, Interface Hospitality.
Merrillville, Ind.-based
MonoSol LLC has named
Hanna Necel sales and technical support agent for Poland, Russia, Belarus, Latvia,
Lithuania, Estonia, Slovakia and Ukraine.
Spartanburg-based
Milliken & Company has named
Cresta Bledsoe global creative director, floor covering division.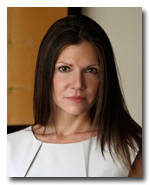 Bledsoe
Cary, N.C.-based
Association of the Nonwoven Fabrics Industry (INDA) has named
Philip Pitt marketing director.
Street, Md.-based
H.P White Laboratory Inc. has appointed
John Cronin manager, global business development.
Switzerland-based
bluesign technologies AG has named
Dr. Yi Heng Cheng,
Jill Dumain,
Dr. Boqiang Lin and
Dr. E.U. von Weizsäcker to its Advisory Board.
New Haven, Mo.-based
MarChem CFI Inc. has appointed
Cameron Weldon upper Midwest regional sales representative.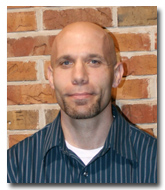 Weldon
Edinburg, Texas-based
FibeRio Technology Corp. has named
Dr. Ron Larson to its Technical Advisory Board.