The Switzerland-based
Swiss Textile Federation has presented the Swiss Textiles Award to Greek-born
fashion designer
Mary Katrantzou.
Loves Park, Ill.-based
Zenith Cutter Co. has named
Wayne
Phillips a sales representative.
Lansing, Mich.-based
Kraig Biocraft Laboratories Inc. has named
Raymond Kutsunai to its Board of Advisors.

Dr. Seshadri Ramkumar, manager of the Nonwoven and Advanced Materials Laboratory
at The Institute of Environmental and Human Health at Lubbock, Texas- based Texas Tech University,
will receive an honorary fellowship from
The Textile Association (India). The award will be presented Jan. 28, 2011, at the
association's 66th annual meeting in Bangalore, India.
New Haven, Mo.-based
MarChem CFI Inc. has named
David J. Belisle Northeast regional sales representative.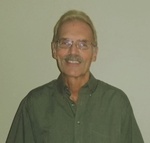 Belisle

The
German Geotechnical Society, Germany, has elected
Prof. Dr.-Ing. Georg Heerten, University of Aachen, chairman.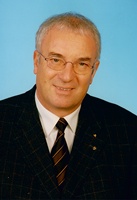 Heerten


F. Schumacher & Co., New York City, has named
Terri Eagle president and CEO.
The
Organic Trade Association, Greenfield, Mass., has named
Angela Jagiello associate director, conference and product development.
The
German Engineering Federation (VDMA) Garment and Leather Technology Association
has appointed
Tilo Ullmer, PMF GmbH and Fortuna Spezialmaschinen GmbH, chairman of the Board;
and
Günter Veit, Veit GmbH, deputy chairman.

Frederic Van Houte has been named director general of the
European Polyolefin Textiles Association (EATP) and
CIRFS: European Man-made Fibres Association, Brussels.
Australia-based
Australian Wool Innovation Ltd. has appointed
Sam Guthrie general manager: global business development.
The Brussels-based
European Apparel and Textile Federation (EURATEX) has named
Alberto Paccanelli president.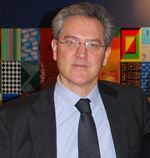 Paccanelli

During its 2011 International Conference, to be held March 22-24, 2011 in
Charleston, S.C., the
American Association of Textile Chemists and Colorists (AATCC), Research Triangle
Park, N.C., will present
Dr. Ian Russell Harding, University of Georgia, with the Olney Medal for
outstanding achievements in textile chemistry.
Hardin's research has focused on developing environmentally friendly
alternatives like enzymes to replace conventional chemicals used in textile processing.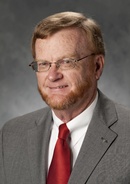 Harding

December 21, 2010