Cotton Incorporated Inc.
, Cary, N.C., has promoted
Mike Tyndall
to vice president, product development and implentation.
Gneuss Inc., Matthews, N.C., has named
Roger Clarke sales engineer, screen changers and polymer filtration systems.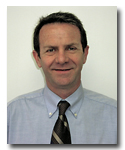 Clarke


Peter Finger, vice president of international sales,
Sioux Corp., Beresford, S.D., has been named a Certified Global Business
Professional by North American Small Business International Trade Educators.



Royal DSM N.V., the Netherlands, has named
Christophe Dardel president, DSM Biomedical.
The
Federation of European Screen Printing Associations (FESPA), United Kingdom, has
elected
Gyorgy Kovacs president for a three-year term.
The Cordura® brand of
Invista, Wichita, Kan., has named
Doug McMullen end-use marketing manager, performance surfaces and materials.
The Gastonia, N.C.-based
Southern Textile Association (STA) has elected
Brad Burnett, Inman Mills, president;
Randy Blackston, Glen Raven Inc., first vice president;
Ed Cox, Cone Denim, second vice president; and
Ken Rada, Duke Energy, member-at-large. STA also has elected the following

to its Board of Governors:
Preston Aldridge, FTA Inc.;
Rick Carpenter, Conitex Sonoco;
Dean Cobb, Tuscarora Yarns Inc.;
Jim Hetherington, Atkins Machinery;
Ansel Smith, Springfield LLC; and
Todd Wemyss, Glen Raven Inc. STA has given the David Clark Award for distinguished
service and lead-ership to
Lyman W. Hamrick, Hamrick Mills.
The
Bremen Cotton Exchange, Germany, has elected
Jens D. Lukaczik, Cargo Control Germany GmbH & Co. KG, president; and
Fritz A. Grobien, Albrecht, Müller-Pearse & Co. Trade KG, vice
president.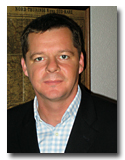 Lukaczik
Techmer PM, Clinton, Tenn., has promoted
Jack Murphy to head of its automotive initiative.
July/August 2010