The Hohenstein Institute
, Germany, has awarded
Christine Krautschneider
the Hohenstein Award for Entrepreneurial Excellence in
Global Textile Services.

Krautschneider
Bunting Magnetics Co., Newton, Kan., has named
Gareth Meese export sales manager, Magnet Applications Ltd.
Bozeman, Mont.-based
TEXbase Inc. has appointed
Eric Rathbun vice president, global customer solutions.
The
Association of Italian Textile Machinery Manufacturers (ACIMIT), Milan, has
presented the ACIMIT Foundation Awards for textile machinery research to the following:
Sami Brahim Khouaja and
Nicola Badoni, Universita' degli Studi di Bergamo;
Matteo Salamon, ISIS Newton — Varese;
Marialara Santangelo and
Davide Spanu, ITIS P. Carcano — Como; and
Alberto Vaccaro, ITIS Paleocapa — Bergamo.
Cranston, R.I.-based
Cranston Print Works Co. has named
Frederic L. Rockefeller Jr. president and CEO.
Princeton, N.J.-based
TRI/Princeton (TRI) has elected the following to its Board of Trustees for the
2010-11 term:
Dr. Robert Bianchini, Merck Consumer Care, chairman;
Dr. Kurt Adams, DuPont, vice chairman;
Paul Serbiak, Johnson and Johnson, general trustee; and
Fred Cervantes, L'Oreal, general trustee. TRI also has named
Dr. Joël Coret director, new business ventures.
Loves Park, Ill.-based
Zenith Cutter Co. has appointed
Thomas Parsons director of marketing.

Parsons
The
International Cotton Advisory Committee (ICAC), Washington, has named
Dr. Freddie M. Bourland, University of Arkansas, ICAC Cotton Researcher of the
Year 2010.
The
Narrow Fabrics Institute, Roseville, Minn., has presented the Narrow Fabrics
Industry Legacy Award posthumously to
Franklin A. Milnes, Wayne Industries, for his contributions to the narrow fabrics
industry and to the institute.
Japan-based
Teijin Group has named
Eiso Alberda van Ekenstein to manage the Aramid Fibers Business Group and has
promoted
Gert Frederiks CEO and president, Teijin Aramid, the Netherlands. In addition,
Teijin Aramid has appointed
Christoph Hahn marketing and sales director and
Peter Paping manager, business incubation and development.
Los Angeles-based
Guess? Inc. has appointed
Kitty Yung president, Guess? Asia.
Tefron Ltd., Israel, has named
Ilan Gilboa executive vice president, operations and customer support.
Arlington, Va.-based
Garnier-Thiebaut Inc. has named
Jean-Philippe Krukowicz president and CEO.
Victor Group Inc., Quebec, has appointed
Lisa Olson-Wong design director, Contract Division.
Dartmouth, Mass.-based
UMass Dartmouth has presented an honorary doctorate to
Gerald Mauretti, a director of The National Textile Association, Boston, and
president of EY Technologies, Fall River, Mass.
England-based
Mudpie Ltd. has appointed
John Gorman commercial director.
Summerville, S.C.-based
Thrace-linq has promoted
Daniel Selander to market development manager, geosynthetics; and has added
Brian Sparks to its sales and marketing team.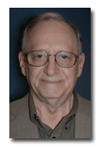 From left to right: Moghe, Gupta and Myers
The Research Triangle Park, N.C.-based
American Association of Textile Chemists and Colorists (AATCC) has presented the
J. William Weaver Award to
Dr. Bhupender S. Gupta, North Carolina State University College of Textiles, and
Ajit Moghe, Covidien, for their significant contributions to textile science
literature; and the Technical Committee on Research Service Award to
Luther M. Myers, Test Materials Consulting LLC for his outstanding service in test
method development.



June 2010