The
California Fashion Association, Los Angeles, has elected
Won Kim, Fineman West & Co. LLP, to its Advisory Board.
Loves Park, Ill.-based
Zenith Cutter Co. has appointed
Paul Nissen Midwest sales engineer.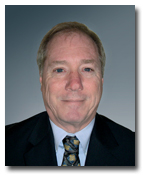 Nissen

Paris-based
Messe Frankfurt France S.A.S. will award
Manix Wong the Dinard 2010 Grand Prix Homme at Texworld, to be held September
13-16 in Paris.
Texas Tech University, Lubbock, Texas, has named
Stephanie Hartwig, men's jeans division, and
Becca Pierce, women's jeans division, winners of the first Denim Runway
competition.
The
American Apparel and Footwear Association, Arlington, Va., has named
Killick Datta, International Brand Partners LLC, chairman of the Board of
Directors.
The
Carpet America Recovery Effort (CARE), Dalton, Ga., has named
Georgina Sikorski CARE Person of the Year.
The
American Association of Textile Chemists and Colorists (AATCC), Research Triangle
Park, N.C., has awarded
Dr. S. Kay Obendorf, Cornell University, the Olney Medal for outstanding
achievements in textile chemistry;
Dr. Martin John Bide, University of Rhode Island, the Harold C. Chapin Award for
outstanding service to the association; and
Nestor Beyer Knoepfler (deceased) the Henry E. Millson Award for Invention for his
work developing a flame-retardant treatment for cotton batting.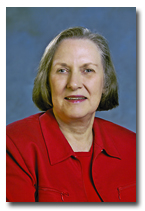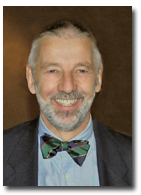 Obendorf (left) and Bide

New York City-based
Kaltex America has named
Keith Hull president and CEO.
Shaw Industries Group Inc., Dalton, Ga., has named
Bob Burton divisional vice president, Tuftex product management and marketing.