Diversified Systems Inc.
, Greenville, has added
Harold Yoder
and
Gary Cooper
to its staff.
The Switzerland-based
International Organization for Standardization (ISO) has appointed
Rob Steele secretary general.



Solvay Chemicals Inc., Houston, has promoted
Paul Jones to business manager, Sulfite and Trona markets.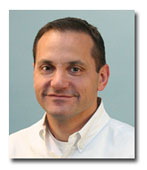 Jones
Paris-based
Lectra has appointed
Hakan Dadaglioglu managing director, Lectra Turkey. The company also has named
Simon Poulton vice president, sales, strategic fashion and product lifecycle
management, North America.
DWI at RWTH Aachen University, Germany, has appointed
Dr. Alexander Böker deputy director and head of the Macromolecular Materials and
Surfaces department.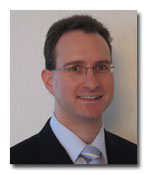 Böker
The Netherlands-based
Royal DSM NV has appointed
Luca Rosetto corporate vice president, Safety, Health, Environment and
Manufacturing;
Stefan Doboczky business group director, DSM Anti-Infectives;
Hans Van Suijdam compliance officer and director, Corporate Operational Audit; and
Gerard de Reuver director, Strategic Projects.
Greensboro, N.C.-based
VF Corp. has promoted
Steve Rendle to president, Outdoor Americas coalition;
Stephen Murray to president, Action Sports Americas coalition; and
Martino Scabbia Guerrini to president, Sportswear and Contemporary Brands EMEA
coalition.
Juliana Chugg has been elected to the Board of Directors.
Bushman Equipment Inc., Milwaukee, has named
Peter Kerrick executive vice president and
Ken Lewis chief engineer. The company also has promoted
John Brammer to managing director, Avon Engineering.
YKK Corp. of America has named
Michael Blunt Fastening Business leader, North and Central America region; and
president, YKK USA and Tape Craft Corp.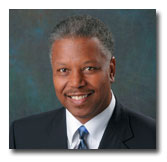 Blunt
Research Triangle Park, N.C.-based
Entegrion has appointed
Dr. Peter C. Johnson executive vice president and chief business officer.
The Los Angeles-based
Textile Association of Los Angeles (TALA) has named
Robert Seaman, STC/QST, member of the year; and
Richard Clareman, Self Esteem, Friend of TALA.
The
World Carpet and Rug Council has named
Simon Van de Vrande European Carpet and Rug Association, president; and
Werner Braun, Carpet and Rug Institute, vice president.
Spain-based
Lorpen has appointed
Bruce Barrows US sales manager.
New York City-based
Jones Apparel Group Inc. has elected
Robert L. Mettler and
Margaret H. Georgiadis to its Board of Directors.
The
American Association of Textile Chemists & Colorists (AATCC) has named
John R. Provost and
Wim Prinsen recipients of the Henry E. Millson Award for Invention. AATCC has
presented The J. William Weaver Paper of the Year Awards to:
Carol Tomasino Revels, "Describing Color Differences," and
Philip J. Brown,
Kristofer D. Sinclair and
Charles Kenneth (Ken) Webb, "Capillary Channel Polymer Fibers as Structural
Templates for Ligament Regeneration." AATCC also has named the following as winners of the 2009
C2C/CITDA Design Competition: For Fabric Design, first place,
Miranda Shilati; second place,
Eleanor Hoffman; for Product Design, first place,
Erika Neumayer; second place,
Wesley Kathryn Woods.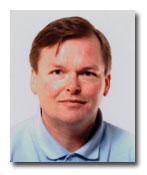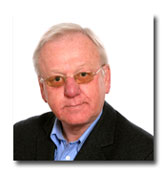 Prinsen (left) and Provost
Ahlstrom Corp., Finland, has named
Seppo Parvi CFO and member of the Corporate Executive Team (CET); and
Paula Aarnio senior vice president, human resources, and member of the CET.
Clariant, Switzerland, has appointed
Peter Lindner president, Asia Pacific region;
Brad McClanahan director, Archroma Global Services; and
Mathias Lütgendorf a member of the Executive Committee.
Delta Apparel Inc., Duluth, Ga., has appointed
Robert E. "Bob" Staton to its Board of Directors.
Stylesight, New York City, has named
Christophe Vanackere senior vice president of sales, for Europe, the Middle East
and Africa.
Australian Wool Innovation (AWI) has named
Brenda McGahan chief executive.
Celanese Corp., Dallas, has named
Sandy Beach Lin corporate executive vice president, Consumer Specialties segment;
and
Doug Madden corporate executive vice president, Acetyl Intermediates segment.
Portland, Ore.-based
Naturally Advanced Technologies Inc. has named
Jeremy K. Jones to its Advisory Board.
ASTM International, West Conshohocken, Pa., has appointed
Jayakumar Gopalakrishnan consultant, India.
Switzerland-based
Sanitized AG has appointed
Darrell Burnette business development manager, North America.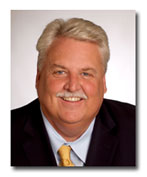 Burnette
Austria-based
Asamer Basaltic Fibers GmbH has named
Dr. Wolfgang Hermann manager;
Simon Riepler quality manager;
Arne Feldmann product manager; and
Brigitte Stöhr customer service and management support.
Maidenform Brands Inc., Iselin, N.J., has appointed
Patricia J. Royak senior vice president and managing director, International.
Atlanta-based
AMC Inc. has named
Lori Kisner senior vice president, AmericasMart Apparel.
Cuyahoga Falls, Ohio-based
Americhem Inc. has appointed
Michael Frisch technology manager, European Fibres.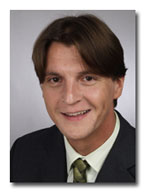 Frisch
Boulder, Colo.-based
Outlast Technologies Inc. has promoted
Heather Listoe to sales and marketing director, Outlast North America;
Ashley Tilman to Web and inside sales manager;
Heidi Allen to marketing assistant; and
Jeannie Timberman to account manager, North America.
Haggar Clothing Co., Dallas, has named
Paul Buxbaum CEO.
Delano, Minn.-based
EasiWay Systems Inc. has named
Steve Nelson regional sales manager and
Sara Schluter project manager.
Hildebran, N.C.-based
International Legwear Group's Board of Directors has named
Kathy Willis CEO.
Duquesne, Pa.-based
American Textile Co. has appointed
Jeff Brown to its Board of Directors.
Pasadena, Calif.-based
Avery Dennison Corp. has named
John M. Sallay senior vice president, new growth platforms.
Decorator Industries Inc., Pembroke Pines, Fla., has appointed
William A. Johnson a director.
Dr. Seshadri Ramkumar, Texas Tech University, has received the 2009 Scientist of
the Year Award from the Lubbock, Texas, chapter of the
Achievement Rewards for College Scientists.
Rancho Cucamonga, Calif.-based
Colorep Inc. has appointed
David Gelbaum to its Board of Directors.
April 2009