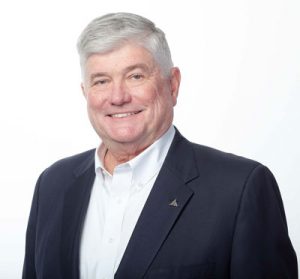 GREENVILLE, S.C. — April 4, 2022 — Sage Automotive Interiors today announced the promotion of Chris Heard to president and CEO of Sage and the transition of former Sage President Dirk Pieper to chairman of the board for Sage and a lead executive officer of Asahi Kasei, Sage's parent company.
"Chris brings immeasurable experience and knowledge of our systems, and I have complete confidence in his ability to lead the organization," Pieper said.
With now over 37 years of industry experience, Heard was one of the original Sage employees 13 years ago when Sage was formed from Milliken & Company's automotive division in 2009. Since that time, he has lead sales efforts in Asia in addition to managing business operations in North and South America as the Vice President of Sales and Marketing. Most recently, he served as the COO supporting the Asahi Kasei Corp.'s acquisition of Sage, which positioned the company for domestic and global growth.
"I'm honored to be entrusted by the Sage family to continue a legacy of innovation and lead our company into the future. I am also grateful for Dirk's leadership bringing Sage out of Milliken and growing it to the global interior supplier it is today," Heard said. "The automotive industry has experienced an unprecedented challenge the last few years. As the industry returns to full capacity, our customers can depend on Sage to bring them the quality solutions the automotive consumers desire in the interiors of the trucks and cars they are purchasing. Sage is also fully committed to ensuring the solutions are founded in the fundamentals of sustainability."
Heard holds a Bachelor's in Chemical Engineering from the Georgia Institute of Technology.
Sage is a preferred supplier in the automotive interior industry — achieved by being the best in design, innovation, technology and engineering. As a leader in world-class manufacturing, Sage is constantly creating new standards in terms of sustainability. Approaching sustainability through the product, process and mission, Sage remains committed to a company conviction to deliver renewable designs through sustainable business and manufacturing practices.
Formerly a division of Milliken & Company, Sage Automotive Interiors was established in 2009. Asahi Kasei, a diversified Japanese multinational company, completed its acquisition of Sage in 2018. In recent years, Sage has steadily expanded its global footprint to include offices and manufacturing facilities in the United States, South America, EMEA and Asia.
Posted: April 4, 2022
Source: Sage Automotive Interiors