NASHVILLE, Tenn. — November 11, 2021 — Industrial Fabrics Association International (IFAI) announced the winners of the 2021 International Achievement Awards (IAA) at the Awards and Networking Breakfast at IFAI Expo 2021 on November 3 at the Music City Center in Nashville, Tenn. These awards recognize design excellence in specialty fabrics applications in seven major categories and 44 sub-categories.
This year marked the 75th Anniversary of the IAA's recognizing truly spectacular and detailed work in the specialty fabrics and technical textiles industry. IFAI's goal with the IAA's is to promote awareness of the specialty fabrics used in thousands of products and applications in the rapidly growing, $130 billion-plus dollar global fabrics marketplace.
IFAI received a total of 223 entries from 14 countries in 44 categories for this year's competition. Winners were selected based on complexity, design, workmanship, uniqueness and function. Judges included industry experts, editors, architects, educators and design professionals.
The International Achievement Awards competition is sponsored by IFAI, a not-for-profit trade association with more than 1,600 member companies representing the international specialty fabrics and technical textiles marketplace.
Below are the seven major category winners.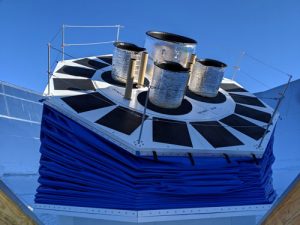 Category: Advanced Textiles
J. Miller Canvas – Bicep Array Telescope Boot at South Pole in Antarctica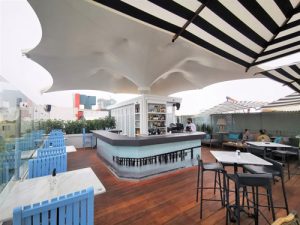 Category: Awnings & Canopies
Cobertens – Rooftop Hotel B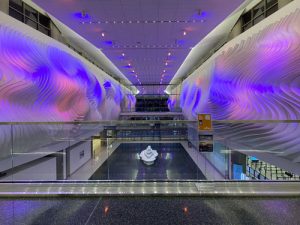 Category: Fabric Environments
Rainier Display – The Canyon at Sale Lake City Airport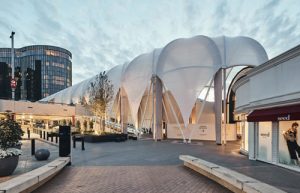 Category: Fabric Structures
MakMax Australia – The Link, Chadstone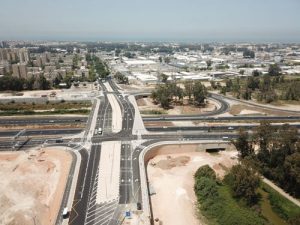 Category: Geosynthetics 
ACE Geosynthetics Inc. – Segmental Block Reinforced Structure Applied for the Highway Interchange Project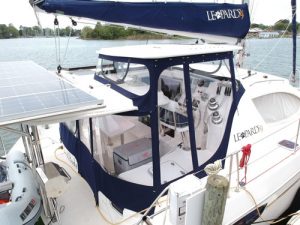 Category: Marine
Charlton's Marine Canvas – Leopard 39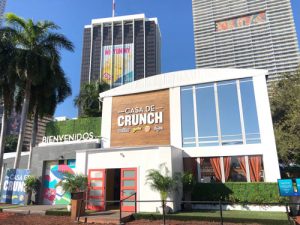 Category: Tent
Eventstar Structures – Casa De Crunch
Posted November 16, 2021
Source: IFAI