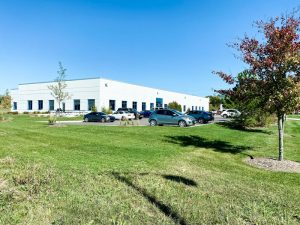 TW Special Report
As anniversary celebrations go Herrmann Ultrasonics could not ask for a better way to ring in 30 years of ultrasonic welding in the United States. The company was recently named by the Daily Herald as one of the best small companies in Illinois to work. Herrmann has grown from a small start-up to an industry leader with a strong global presence in ultrasonic engineering, continuing to stretch their wings.
The "Best Places to Work in Illinois" is open to all publicly or privately held organizations, either for-profit or not-for-profit. The assessment is conducted in a two-part survey process evaluated by Best Companies Group, BCG. Part-one is of the assessment is the BCG Employer questionnaire, collecting information about the employers benefits, policies, and general information. Holding the greatest value in scoring is the second part, consisting of a confidential 76 question survey, used to evaluate employees' workplace experiences and view of culture.
So how did Herrmann build a culture that their employees would be invested in and in turn enjoy working at?
"We wanted to break new ground, to continue to inspire customers through our technology and employees. The Herrmann Culture is an integral part of our daily work. We want all our employees to enjoy job security, and the comradary of working together on something we are all passionate about. Stronger cooperation based on values improves the quality of life for everyone" stated newly appointed President Uwe Peregi.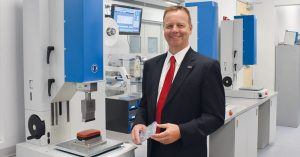 Newly Appointed President
Vast ultrasonic expertise and operational knowledge were amassed by Uwe Peregi in his past fourteen years as vice president and general manager of Herrmann Ultrasonics. In the new role as President, Peregi will oversee the strategic vision, culture, continued growth, and market expansion. He will play a key role in developing and delivering Herrmann's vision, and continued expansion to support the company's clients.
Chuck Hannah, Director PLASTICS explained, "Having Uwe appointed to president of Herrmann Ultrasonics is a significant gesture of trust which reflects on his character and the culture Herrmann has created. This major milestone comes with great accountability and will allow our organization the room to grow for years to come".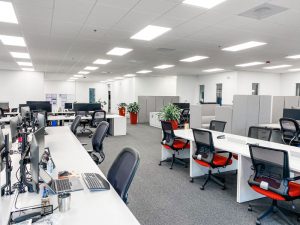 Growing Workforce Requires Larger Building
A freshly remodeled and expanded building seems to be the perfect gift for 30 years of continuous growth in ultrasonic technology. The newly designed office space has transitioned to an open office floor plan offering better communication and team collaboration. Increased customer support and application testing can now take place in division specific engineering and application labs, as well as an all-new buying center. Additionally more machines have been added to the manufacturing floor for increased production of ultrasonic tooling.
Currently Herrmann Ultrasonics is expanding its workforce and has various positions in sales, engineering and apprenticeship opportunities. More details about all open positions can be found on its website: https://www.herrmannultrasonics.com/en-us/company/career-education/joboffers/.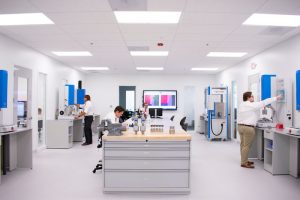 A strong focus is put on the culture during the hiring process. This has allowed the company to ensure the correct people are a part of the team within the correct positions. Herrmann is grateful to their team for embracing the culture and the philosophy. It is the employees who have bestowed on Herrmann the "Best Place to Work" honor and have made it possible to be in business the last 30 years.
Posted October 19, 2020
Source: Herrmann Ultrasonics Inc.