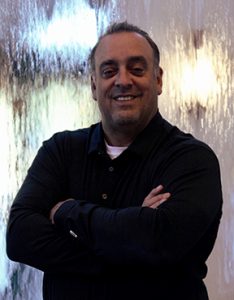 POMPANO BEACH, Fla. — November 13, 2018 — Serge Ferrari, a producer of flexible composite material technology, today announced that Kevin Frisone has been appointed as market development manager. Frisone will lead the company's growth in the United States for the building/architectural segment, including solar protection, façade, acoustics and tensile architecture.
Frisone brings 30 years of business development experience to Serge Ferrari. He previously worked for Saint-Gobain as territory manager for SageGlass and, before that, as North America sales and marketing manager for Vetrotech. Prior to Saint-Gobain, Kevin collaborated with architects, developers, owners and contactors in a variety of other industries, including medical equipment and windows and doors. Kevin holds a Bachelor of Arts degree in Communications from Sonoma State University in Rohnert Park, Calif.
Serge Ferrari is expanding its position in the Americas through an aggressive strategy for improving product positioning, availability and service. This includes the recruitment of experienced high-level business leaders as well as a new logistical center in early 2019.
Posted November 13, 2018
Source: Serge Ferrari