Paris-based Lectra, an integrated technology solutions provider serving the fashion and soft goods
industries, has introduced an updated version of its Kaledo fashion-specific design software. The
Kaledo® V3 textile design suite for creating prints, knits and wovens allows designers the
flexibility to experiment across fabrics while balancing business objectives and production
constraints.
"Consumers are less convinced by price alone — today they crave something new and something
they can value," said Anastasia Charbin, marketing director, Fashion, Lectra. "Demand has
intensified for original designs and high quality, which means that fashion companies now face the
double challenge of producing rapidly and meeting consumer desires for something unique. Designers
need a professional tool that allows them to turn inefficiency into design time."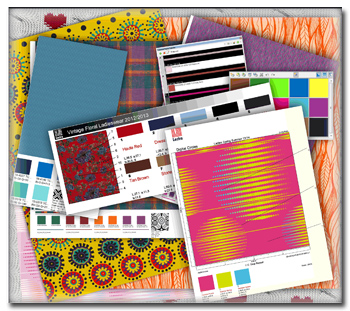 Lectra's Kaledo® V3 textile design software gives designers more flexibility to experiment
across fabrics.
Kaledo V3 features enhanced yarn shading options that give designers control over
individual colors in any given yarn and enables development of highly realistic yarn and fabric
simulations. The software offers a more structured method of sharing and saving information as well
as enhanced technical report creation owing to new features that update fabric specifications
automatically, thereby eliminating accuracy issues, Lectra reports.
"Design and innovation are the essential ways companies can stand out from the competition
today," said Daniel Harari, CEO, Lectra. "The newest version of Kaledo meets the absolutely
fundamental need for fast time to market and product quality, while at the same time elevating
design to its proper place as a strategic force for brand success."

May 22, 2012