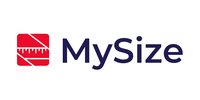 AIRPORT CITY, Israel — November 2, 2023 — MySize Inc., an omnichannel e-commerce platform and provider of AI-driven measurement solutions to drive revenue growth and reduce costs for its business clients, today announced its Spain-based Naiz Fit has launched a new sizing solution product — Naiz Fit Workforce — specifically addressing the needs of the $33 billion global workwear and uniforms market. Based on the Company's AI-driven sizing solutions technology platform, Naiz Fit Workforce solves several challenges and pain points faced by companies who make workwear as well as those who purchase uniforms for their employees.
Some of the largest workwear companies in Spain have already become customers benefiting from Naiz Fit Workforce including Santexo, Norvil, Satara Seguridad. Naiz Fit has received interest in the new product from numerous other companies across Europe.
"Naiz Fit Workforce is changing the economics of the multi-billion dollar workwear business by applying fashion-tech and AI to reduce costs and environmental footprint while speeding up delivery and improving customer service," stated MySize Founder and CEO Ronen Luzon. "This latest product launch is a testament to MySize's commitment to innovation and the power of our technology platform to spawn new products for focused markets where our technology can have an immediate impact."
Traditionally, the workwear industry has been characterized by manual data collection and sizing processes, slower shipment and logistics due to sizing considerations, and inventory/out-of-stock challenges based on size limitations.
Naiz Fit Workforce reduces logistics costs, accelerates order fulfillment processes, optimizes sizing at the manufacturing stage, and saves labor costs and time for employees including essential workers such as police and firefighters who can simply fill out an online form, with no need to physically try on a uniform. Naiz Fit Workforce offers flexibility and comfort for employees including:
On-demand measuring process 100% online;
Self-service kiosks;
For any type of garment;
Automatic size match;
Available for mobile, tablet and desktop;
Monitors the number of employees measured and the garments needed;
Follow ups to re-measure employees if needed; and
Data safely gathered.
The global workwear market was valued at $33 billion in 2023 and is forecast to reach nearly $40 billion by 2028, according to Industry Research.
Posted: November 2, 2023
Source: MySize Inc.