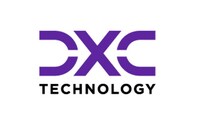 ASHBURN, Va. — November 21, 2023 — DXC Technology, a Fortune 500 global technology services provider, today announced it has signed a contract with HanesBrands, a global supplier of iconic apparel brands to evolve and digitalize the work experience of its thousands of associates around the world.
In a five-year deal, HanesBrands will utilize DXC's Modern Workplace solutions to build a digital workplace environment based on ServiceNow and DXC UPTime™ Device Management technologies.
An extension of the two organizations' existing multi-year, global partnership, the new agreement will support the continued transformation of the mission-critical systems underpinning HanesBrands' business operations spanning 32 countries. It will empower HanesBrands' associates to collaborate more effectively across business regions, enhancing productivity, connectivity, and efficiency.
The new solution includes DXC UPTime, an Experience Platform that provides a consumer-like, user friendly platform providing a friction free experience generating significant annual savings for support services.
"Our investments in the latest technology, such as automation and AI, are generating increased efficiencies, driving business growth globally, and enabling us to be a digital and data driven enterprise," said Subra Goparaju, Chief Information Officer at HanesBrands. "With 51,000 associates around the world, efficient global employee collaboration is pivotal to achieving success. Using the latest digital platforms from DXC and its partners such as ServiceNow, we will empower our associates to work together more effectively and deliver the maximum value for customers."
As a ServiceNow Global Elite Partner, over 2,000 certified ServiceNow experts make up DXC's ServiceNow practice which manages over 7,000 implementations for more than 400 customers globally.
"Our workplace solutions enable the world's leading organizations to optimize services for customers, colleagues and partners," said Andrew Wilson, Global Lead, Modern Workplace at DXC Technology. "With HanesBrands, we are working together to modernize its operations and centralize its IT support model to help employees access the services they need, when they need them, improving their experience and allowing them to stay focused on their work rather than IT."
Posted: November 21, 2023
Source: DXC Technology Company