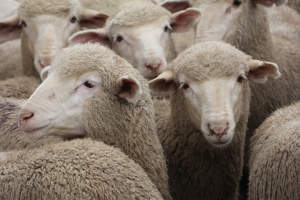 PARIS — November 21, 2023 — French fashion brand, ba&sh has committed to developing and financing regenerative agriculture projects. It has entered into a partnership with the NATIVA™ Regenerative Agriculture Program to provide funding to farms in Uruguay that are transitioning to this approach, and to introduce regenerative wool into its collections. This is part of ba&sh's aim to become a major player in transforming the knitted garment sector and join a global movement demanding increased efforts to protect biodiversity and reduce their carbon footprint.
"By partnering with the NATIVA Regenerative Agriculture Program, we hope to foster a more demanding and innovative relationship between the fashion industry and its agricultural partners," said Pierre-Arnaud Grenade, CEO of ba&sh. "We are aware of the need to make further progress in certain areas to make fashion more environmentally friendly and respectful of life on our planet. Our approach to today's burning issues involves taking a holistic view, and regenerative agriculture meets all these criteria."
Working in harmony with the sheep-shearing cycle involves a paradigm shift. ba&sh has had to reimagine its creative process and logistics, and rethink how it works with its partners within the supply chain to align with the farming calendar. Wool obtained at the end of summer 2023 will be used in the 2024 winter collections.
Posted: November 21, 2023
Source: NATIVA™ — A brand of Chargeurs Luxury Fibers, a division of Chargeurs Group