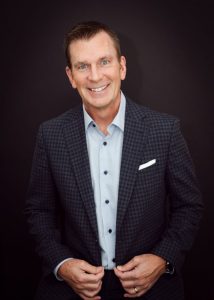 BALTIMORE — (October 12, 2023) — Under Armour announced that following a comprehensive search and interview process, retail industry veteran Shawn Curran will join Under Armour as chief supply chain officer, reporting to President and CEO, Stephanie Linnartz.
Curran has spent his 30+ year career at Gap Inc., where he most recently served as Old Navy's COO, where he oversaw over 44,000 associates across 1,200+ stores and managed end-to-end operations, inventory management and sourcing. Throughout his time at Gap Inc., Curran held several roles across the Gap portfolio of companies, including serving as COO and head of Global Supply Chain across all seven Gap Inc. brands.
At Under Armour, Curran will oversee end-to-end planning & go-to-market, product sourcing, manufacturing & quality, global vendor base management, distribution & logistics, global customs & trade, warehousing and sustainability.
Under Armour President and CEO, Stephanie Linnartz, said: "We are so excited to welcome Shawn to Under Armour as our new Chief Supply Chain Officer. With over three decades of experience, Shawn is a retail industry powerhouse who comes to Under Armour at this critical time with the breadth and depth of experience that we need to optimize the backbone of our business, the supply chain, to ensure that our consumers get the right products, at the right price, at the right time."
Commenting on his appointment, Curran said: "It is an honor to be part of Under Armour, an iconic brand born out of a passion and maniacal focus on making innovative products that empower people to achieve their goals.  I am excited to collaborate with the talented Under Armour team to enhance our supply chain ensuring our consumers get the very best experience and highest quality products."
Curran will join Under Armour on October 16, 2023.
Posted: October 12, 2023
Source: Under Armour