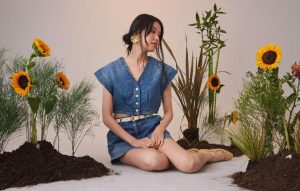 NEW YORK CITY — October 20, 2023 — Soorty, a global supplier of denim innovation, is excited to introduce its SS2025 collection, aptly titled "Denim Threads of the World." This collection embodies the essence of denim craftsmanship and sustainability, showcasing three distinctive containers: Live It, Honor It, and Be It. Soorty's collaboration with renowned denim expert Miles Johnson has been instrumental in shaping this groundbreaking collection.
Miles Johnson, a pivotal creative force behind the collection, joined Soorty during one of their quarterly international team meetings held in Karachi. His invaluable trend presentation for SS2025 and comprehensive market report served as the catalyst for the collection. Working alongside Johnson, Soorty explored denim craftsmanship in innovative ways, promising a continued partnership that extends beyond this collection, including a highly anticipated London event.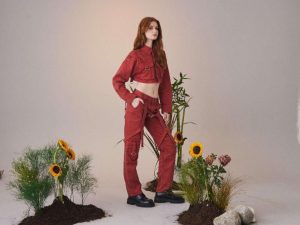 SS2025 represents a fresh approach that distinguishes it from previous collections, seamlessly aligning the design and production of fabrics and garments, redefining the essence of denim construction. Below are the key concepts of the SS2025 collection:
Live It: This concept focuses on environmental consciousness, appealing to eco-conscious consumers who connect with nature and prioritize sustainability. Live It merges comfort with outdoor performance, utilizing responsible materials and innovative processes to significantly reduce water, energy, and chemical usage compared to conventional methods.
Honor It: Embracing the classic "Americana" feel of denim, Honor It pays homage to the enduring nature of denim. It combines timeless jeans elements with contemporary touches and responsible innovations. Classic denim styles meet modern technology and sustainability, resulting in a collection that is both nostalgic and relevant.
Be It: Targeting the youth as the core consumer group, Be It features oversized silhouettes, unisex looks, and experimental fabrics. The collection incorporates innovative dyeing and laundry methods, pushing the boundaries of denim fashion.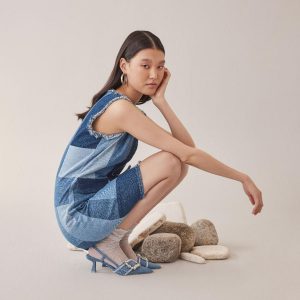 Key Highlights of the SS2025 Collection:
Sustainable Materials: The collection features fabrics woven from responsible materials, including Soorty's own and traceable organic cotton SOCI, Second Life™ recycled denim-to-denim cotton products, Circulose® (a repurposed textile-based material), and other responsible fibers like virgin linen, smart linen (recycled), hemp, filament viscose, T400A, Tencel™ Lyocell and textile to textile recycled polyester for added physical durability and performance attributes.
DenimLITE: Soorty's spinning heritage enables the creation of DenimLITE, a range of airy, soft, and lightweight denim fabrics with diverse aesthetics. Multiple constructions, weights, and fiber blends to offer consumers a wide range of options.
Black Theory: Soorty is building on its innovative, Smart-Overdye technology Black Theory to further reduce its carbon footprint. This innovation replaces conventional overdyeing and significantly reduces energy, steam, water, and chemical consumption contributing to a more eco-conscious collection.
EarthArt Coating: In addition to the Black Theory concept, Soorty introduces EarthArt, a new nature coating made from wood waste. EarthArt coating represents a sustainable alternative to petrol carbon black dispersions. It enhances the collection's eco-conscious profile by reducing CO2 emissions by 70 percent and ensuring that the entire product, from fabric to coating, is environmentally conscious.
FadeO Denim Laundry System: Soorty introduces the revolutionary FadeO denim laundry system, which achieves bleach-like effects without the use of bleach or stones, contributing to a more sustainable denim production process.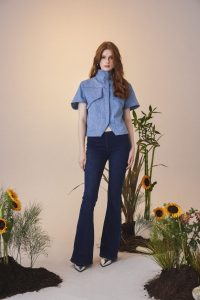 Eda Dikmen, Marketing and Communications Manager (Fabrics) of Soorty, shared her insights, stating, "Expanding our materials matrix, crafting new, responsible processes, dyeing techniques and laundry recipes, exploring new fabric weights and excelling them, and paying close attention to our designs… we've been hard at work crafting something special for our collection."
Soorty's commitment to craftsmanship, innovation, and responsibility shines through in the SS2025 collection. To explore Denim Threads of The World in detail, including the concept book, lookbook, and a booklet summarizing their responsible efforts for the season, please visit https://www.future-possibilities.com/denim-threads-of-the-world
Posted: October 20, 2023
Source: Soorty