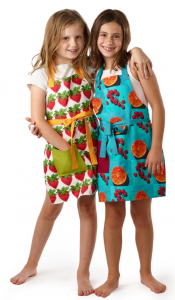 WASHINGTON — October 19, 2023 — Comet Cloth is a small business based in the heart of Washington, which proudly creates a line of tea towels, aprons, and pillows, meticulously crafted and designed by renowned commercial food photographer Renée Comet.
With a passion for capturing the art and essence of culinary delights, Comet has long been celebrated for her exceptional culinary photography skills. Now, in this exciting venture, she brings her creative vision to the world of kitchen textiles, infusing each piece with her signature style and artistry.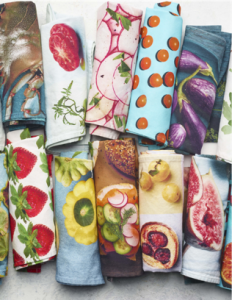 The tea towels and aprons from Comet Cloth are more than just functional kitchen accessories; they are works of art designed to elevate everyday culinary experiences. Each product is thoughtfully handcrafted in the USA using premium materials, ensuring both durability and a luxurious touch. Comet's iconic food photography adorns these textile masterpieces, making them a feast for the eyes and a source of inspiration for all food lovers.
"I wanted to create something with beautiful food that you can feel and touch. A tactile experience for your senses in a way similar to eating," Comet said, the founder of Comet Cloth. "That desire led me to create these tea towels and aprons for cooks. Something that looks good, feels good and works! One-hundred percent cotton, grown, made, printed, sewn, and finished in the USA."
Comet's images have graced the pages of cookbooks, magazines, advertisements and packaging, and now, through her tea towels and aprons, people can bring a touch of her art into their own kitchens.
The collection showcases a wide range of designs, from vibrant fruits and vegetables to sumptuous desserts and aromatic herbs. The color palette is carefully chosen to complement a variety of kitchen styles, making these textiles an excellent addition to any home or a perfect gift for food enthusiasts and photography connoisseurs alike.
As a small business deeply rooted in the Washington community, Comet Cloth takes pride in supporting sustainable local craftsmanship and ethical production practices. All tea towels, pillow covers and aprons are handmade with love and care by skilled artisans right here in the USA.
The exclusive line of tea towels and aprons designed by Renée Comet will be available for purchase through Comet Cloth's website, www.cometcloth.com.
Posted: October 21, 2023
Source: Comet Cloth