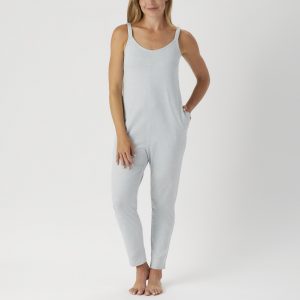 LOS ANGELES — October 17, 2023 — Hologenix is teaming up with lifestyle brand Duluth Trading Company on two Duluth Trading product collections this fall that are infused with CELLIANT® infrared technology.
CELLIANT is an all-natural bioceramic blend of minerals that converts body heat to full-spectrum infrared energy, then reflects it back to the body – increasing local blood circulation and improving cellular oxygenation.
Known for their problem-solution products, Duluth Trading launched two collections this fall that feature the CELLIANT technology: Men's Redwood Recovery Underwear and the recovIR Sleepwear Collection (available in men's and women's). With the help of CELLIANT, the collections aim to provide the wearer with faster recovery and more restful sleep.
"Product innovation is at the heart of what we do at Duluth Trading," said Ricker Schlecht, senior vice president of Product, Merchandising and Inventory. "Our talented team of product developers is always looking for the latest technology to provide our customers with better, more comfortable clothing. This latest innovation in our baselayer business allows us to provide our brand fans an option to help them recover more quickly from a hard day's work."
"We are thrilled that Duluth Trading Company saw an opportunity to promote an advantage for men's health. The Redwood Recovery Boxer Briefs are making self-care accessible and fun," said Seth Casden, Hologenix CEO and co-founder. "We've created something unique for like-minded people that fulfills the desire for innovation through the benefits of infrared technology."
Products in the Redwood Recovery Collection and recovIR Collection range in price from $29.50 to $89.50. Both collections are available to shop now at duluthtrading.com and Duluth Trading stores.
Posted: October 17, 2023
Source: Hologenix, LLC