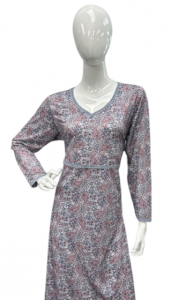 ETOBICOKE, Canada — October 11, 2023 — Fine Cotton Factory, a textile manufacturer specializing in eco-friendly knits for the North American market, is entering the apparel manufacturing space for the first time with a focus on dye sublimation, one of the fastest growing printing processes in the textile industry. In this next step of the company's evolution in becoming a full-service fashion house, Fine Cotton Factory will start manufacturing a private label line of garments using the new technology.
Dye sublimation is a printing process that allows for the transfer of high-resolution graphics onto a variety of fabrics, ensuring vibrant colors, durability, and a soft touch that is second-to-none. What sets Fine Cotton Factory apart is its unique and innovative approach to dye sublimation, which involves printing on fine gauge jersey fabrics, resulting in exceptional print quality and feel.
"As dye sublimation continues to gain traction in the industry, we predict it will overtake a lot of the other fabric printing methods out there," said Skip Kann, executive vice president of sales and marketing for Fine Cotton Factory. "By turning an everyday jersey fabric to fine gauge, the fabric feels better and the picture or design prints better with little to no risk of the image distorting over time with wear. Dye sublimation is just another tool in our toolbox on the road to becoming a full-service fashion house."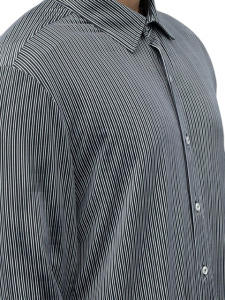 Fine Cotton Factory's private label dye sublimation line features an array of clothing items including men's business shirts, men's casual dress shirts, and women's dresses, all available in ten different fabric weights to cater to a variety of preferences. This is the first time the fabric and textile manufacturer has made clothing items in its nearly three decades of operation.
"This innovation allows us to deliver unparalleled print quality and a luxurious feel to our customers. Whether it's men's business shirts or women's dresses, our products combine comfort, and customization. Our fine gauge jersey can also be antimicrobial, something that very few manufacturers in the North American market are doing," Kann added.
The men's dress shirt utilizes the fine gauge jersey offering one way stretch, allowing for stretch in the width of the shirt but not the length. This gives comfort of movement without risk of the shirt riding up.
As Fine Cotton Factory is part of the North American Free Trade Agreement (NAFTA), it is uniquely positioned as it can service both the United States and Canada. "The only other option for dye sublimation fabric is California, but seeing as they're not NAFTA approved, they can only import, and customers would pay a much higher tax. Because we're already involved in NAFTA, we're uniquely positioned to serve customers in Canada, the Mid-West, and the East-Coast with no extra taxes," Kann finished.
Posted: October 11, 2023
Source: Fine Cotton Factory