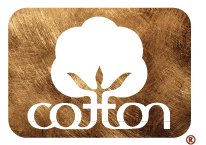 CARY, N.C. — October 30, 2023 — America Recycles Day on Nov. 15 reminds Americans the importance of promoting recycling, and Cotton Incorporated celebrates year-round by giving old denim a new purpose and circular life while keeping them out of landfills. Cotton's Blue Jeans Go Green™ denim recycling program closes the loop on textile waste by reusing denim made from cotton and recycling well-loved pieces. Since the program's inception in 2006, over 2,290 tons of denim have been diverted from landfills.
America Recycles Day is a Keep America Beautiful initiative that educates and encourages individuals on how to be more mindful of what they consume. Cotton Incorporated reminds consumers that textiles are recyclable, too. A sustainable wardrobe starts by always checking the label to understand what clothes are made of. If denim is made of at least 90% cotton, users can recycle it through Cotton's Blue Jeans Go Green™ program.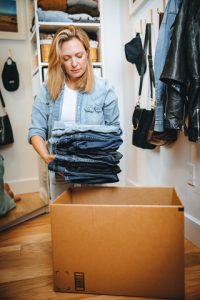 "The Blue Jeans Go Green™ program does good for the Earth by avoiding the landfill and creating new possibilities for communities through their purpose," Andrea Samber, director brand partnerships for Cotton Incorporated, said. "Thanks to the renewability of denim made from cotton, your well-loved jeans, jackets, and more can be given a new life, from building insulation to pet bed inserts, thermal packaging and beyond. Recycling textiles is important every day, so we hope that America Recycles Day will be an opportunity for Americans to learn about this incredible program and understand how easy it is to get involved."
Cotton Incorporated launched the Blue Jeans Go Green™ denim recycling program to encourage denim recycling, generate awareness for cotton sustainability, and create opportunities to make an impact in communities. With nearly 4,580,000 pieces of denim recycled through the program so far, Cotton Incorporated will continue to grow its ongoing commitment to recycling by reducing textile waste.
This America Recycles Day, Cotton Incorporated encourages consumers to join the commitment to recycling and wearing sustainable clothes, like denim made from cotton. Because every piece has potential, every piece can live longer, and every piece can be recycled. To learn more about Cotton Incorporated and the Blue Jeans Go Green™ Program, visit the website – https://bluejeansgogreen.org/denim-full-circle/
Posted: October 30, 2023
Source: Cotton Incorporated