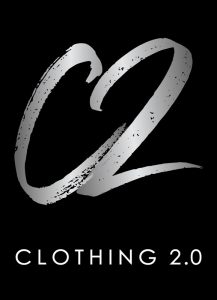 CONOVER, N.C. — September 25, 2023 — Textile-Based Delivery Inc., is pleased to announce the sale of its Nufabrx retail brand to Tallayne Holdings. After the tremendous success of this first product line, the company has launched Clothing 2.0 to exclusively support the growing number of partnerships across health and wellness, apparel, drug delivery, and textile sectors. Jordan Schindler, founder and CEO of Textile-Based Delivery, and team of science, textile, and regulatory experts will expand the reach of its smart-textile platform to partners and consumers globally.
Clothing 2.0 (C2) is the future of health and wellness. It's the only company in the world that infuses consistent doses of medicines, vitamins, and supplements into yarns that create laundry-safe, reusable healing garments and textile products. This category of products, called HealthWear, gives the consumer better control of their health and wellness just by getting dressed.
"It's simple: the biggest problem in modern health and wellness is consumer compliance. As we have seen with the Nufabrx brand, clothing is the perfect vehicle to help solve everyday health problems — it contacts our skin all day every day. Creams and patches have been helping consumers for centuries; clothing is the obvious next step to deliver OTC ingredients to the body," explained Jordan Schindler, founder of Nufabrx and CEO of Clothing 2.0. "Clothing is one of the oldest industries in the world, nearly unchanged for millennia; it's time to leave version 1.0 behind."
Companies across various sectors see the opportunity that the convergence of textiles, medicine, and wellness offer their customers. Seeking to partner with Clothing 2.0, these companies desire to differentiate their products for their consumers by safely delivering active ingredients to the body via skin contact with textiles.
Clothing 2.0 manufactures its ingredient-infused yarns within its 20,000 sq. ft. USA clean room and University testing facilities. Its patented, state-of-the-art drug delivery system provides partners with a library of proven OTC and cosmetic ingredients, across garment types and textile substrates. Clothing 2.0's partnership model easily integrates with a partner's existing supply chain to rapidly drive new market innovations. Its on-staff production, regulatory, and support teams guide partners through development and go-to-market.
To date, Clothing 2.0's platform technology has reached consumers with over one million partner products sold in over 15,000 retail locations. Through a selective partnership process, the products entering the market are true game-changing innovations for consumers.
Posted: September 25, 2023
Source: Textile-Based Delivery, Inc.