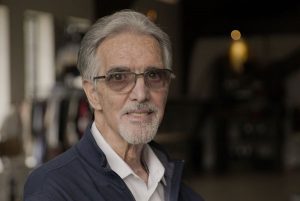 ST. LOUIS, Mo. — March 17, 2021 —  Evolution St. Louis announced today that co-founder John Elmuccio joined the University of Missouri Textile and Apparel Management (TAM) Professional Advisory Board.
Elmuccio's appointment was unanimously approved by faculty members in early March.
"I am honored to join the respected members of the University of Missouri Textile and Apparel Management Professional Advisory Board and look forward to providing guidance and leadership to the faculty and students in the Textile and Apparel Management department," Elmuccio said. "The University of Missouri has a long track record of educating leaders in the fashion, apparel and textile supply industries chain and I am proud to lend my expertise to help shape the future of fashion for years to come."
The TAM Department Advisory Board is composed of high-level industry leaders representing segments of the textile, apparel and retail fields. Board members serve as role models for students, provide feedback on curriculum, serve as classroom speakers and more.
"We are honored and excited to have John Elmuccio join our board," said Jung Ha-Brookshire, TAM department chair. "Board members offer invaluable industry perspectives and leadership to textile and apparel management students and faculty."
In addition to his role as co-founder and manager partner of Evolution St. Louis, Elmuccio serves as an industry consultant to private investment firms on global market trends in textiles and apparel. Elmuccio has served as a senior executive for Fortune 500 apparel companies, launched major designer brands and founded and sold an apparel company. He has also opened and directed international businesses and supply chain operations initiatives in over a dozen countries.
Posted March 23, 2021
Source: Evolution St. Louis