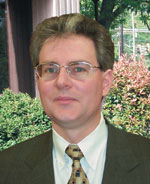 By Jim Borneman, Editor In Chief
Innovative textile machinery has been re-crated and shipped on, booths have been carefully disassembled, and exhibitors and attendees have returned home to process the events of a successful ITMA 2023.
The European Committee of Textile Machinery Manufacturers (CEMATEX) hosted 1,709 exhibitors from 47 countries in a net exhibition space of 118,300 square meters while some 111,000 visitors from 143 countries made their way through the halls. All now attempt to absorb what they witnessed at the "world's showcase for textile machinery."
By most accounts, ITMA 2023 was lauded a great success by exhibitors and attendees alike. Now digesting the many new innovations becomes the focus of the work at hand. "How will these new technologies impact my manufacturing capabilities?" "What investments could be real game-changers?" and "How does my company evaluate the impact and opportunity of new technologies and their underlying trends?" are just some of the questions that will be considered.
Post-ITMA analysis is never an easy task, but this ITMA has thrown some real gasoline on the technology fire as the industry faces so many challenges of improving efficiencies, going greener, and maybe rethinking entire business models.
Textile World editors get to help with this matter at hand, lending a hand in exploring the many developments offered by this year's ITMA exhibitors.
The coverage won't be perfect, but over the next several issues, TW editors will explore sector-by-sector the latest advances in textile technology and the opportunities they present to the industry.
In addition to the regular TW staff, various professors and researchers from North Carolina State University's Wilson College of Textiles have offered their expertise in providing TW 's readers insights and analysis into observations of technology presented at ITMA 2023. TW is grateful for their many insightful contributions and their continuing work at the university.
That said, the one major take-away is the sheer volume of new ideas and technology presented at ITMA — some incremental, some very new — all have a place in the changing business environment U.S. textile manufacturing faces.
And the opportunity for investment comes at a great time. Or does it? Well, timing is
in the eye of the beholder, but there is an appetite for new investment and investment that helps tell a company's story. That story may be a reshoring investment, a green technology investment or even a startup. But of late, most of the investment news has been about expansion and refitting — both ripe for having a look at a new, possibly more efficient ways of producing textiles.
Collaboration is key. Many of the contacts made at ITMA will lead to trial work, product development and new process testing, as well as proof-of-concept projects.
ITMA is never a one-and-done story, — more like a spike in the process, a catalyst for moving forward and looking for new opportunities that capitalize on existing core competencies that need to be renewed and refreshed. It is a shot in the arm that can help stimulate and show businesses a new way or maybe a better way to achieve a textile manufacturing success story.
September/October 2023