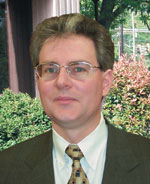 By Jim Borneman, Editor In Chief
Manufacturers, brands and retailers are getting the message. Consumers are interested and want to know more about the products in their life. From the food they eat to the clothes they wear, consumers want to know more than ever where products come from, how wholesome the ingredients are and what impact they have on the environment — both as they are produced and after they are consumed.
One doesn't have to look back too far to see how dramatic this transformation has been. Who knew the tree hugging, Birkenstock wearing, granola eaters of  the late-1960s were ahead of their time?
The mainstreaming of environmental awareness demands manufacturers, brands and retailers get on board or be lost, awash in the green tide.
It wasn't that long ago the concept of sustainability was something new and it established a need for transparency throughout supply chains.
Early pioneers — like Ray Anderson, the founder and chairman of modular carpet manufacturer Interface Inc. — put the impact of industry on the environment at the center of his company's culture. Sustainable production and consumption were essential to Anderson, who passed away in 2011.The Ray C. Anderson Foundation was established in his memory to perpetuate Anderson's notion of " … businesses doing well by doing good,"and continue his legacy. The foundation notes, "It's these noble qualities of advancing knowledge  and innovation around environmental stewardship and sustainability that recognized Ray as a pioneer in industrial ecology."
Along the way, the industry learned that cost saving initiatives that reduced water, power and chemical consumption were not only good for business and the environment, but also curried favor with brands and retailers. At the time, who knew brands were even interested?
Today, communicating the environmental impact of products has become an integral part of marketing, branding and personal relations.
Industry response to downstream industry demands couldn't be more clearly demonstrated than in the "PFAS In The News" feature in this issue of Textile World. Executive Editor Rachael Davis explores the multifaceted debate of the use of per- and polyfluoroalkyl substances (PFAS), particularly in textiles. But PFAS chemistry is everywhere and used in countless consumer and industrial applications.
Known for conferring performance properties as a repellent finish and more, chemistry based on the powerful chemical bond between fluorine and carbon molecules was a magical discovery that led to the development of thousands of chemical compounds.
Now, government regulation, industry and the consumer are driving innovation and change in the world of PFAS chemistry. An informed debate is essential here because not all PFAS are the same. And it can be argued that in some applications PFAS chemistry is necessary to achieve the performance required for some very highly technical products.
Real change is happening in products that are less performance oriented or those that can achieve the necessary performance attributes with alternative chemistries.
A rush to judgment and government regulation is concerning, but pivoting to less concerning chemistries when possible may not be such a bad outcome.
July/August 2023