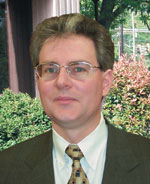 By Jim Borneman, Editor In Chief
Coming off the challenging but strong year in 2022, the textile industry faces additional challenges and opportunities in 2023.
This issue of Textile World features a review of investments made last year in the industry — and it is an impressive list. Companies large and small in a variety of diverse industry sectors clearly illustrate an appetite for investing in U.S. textiles.
Large, historic companies like Mount Vernon Mills and Milliken & Company continue to invest in capacity. On the other hand, family owned business Beverly Knits is creating new opportunities with Creative Dyeing & Finishing LLC. The acquisition gives Beverly the ability to provide solutions from knitting all the way to a completed garment.
Yes, there are headwinds in the economy with rising interest rates, inflation and faltering economies around the globe. But there also are positive trends like near-shoring and the clear demonstration that global supply chains are vulnerable — a fact made evident during the pandemic.
The year 2023 also is a year jam packed with industry events with something for everybody — ITMA 2023, INDEX™23, JEC World 2023, Techtextil North America/Texprocess Americas and the Advanced Textiles Expo, just to name just a few. But the schedule begs the questions: Has COVID changed the show and sales environment significantly? Will people want to participate? Will exhibitors invest? Will attendees travel?
The consensus seems cautious, but optimistic on both fronts. There are many people who miss the networking and sense of discovery that trade shows bring, as well as the search for and discovery of new technologies that can be leveraged or considered in a company's investment plans.
The strong dollar may hurt U.S. exports but compared to recent years, it creates a buying opportunity for U.S. companies to purchase equipment from euro-denominated suppliers.
In addition, there is investment chasing new dominant trends in the industry that are tied to green and sustainable manufacturing — things that measurably reduce the carbon footprint of textile manufacturing. Technologies that reduce consumption of water, energy, use more environmentally friendly chemistries, and less of them, are sought after. And new materials that have a "greener" story than traditional products are being explored. It seems that brands and retailers continue to drive demand. And demand parameters have changed over the past five years.
The cheap needle and a blind eye to sources have shifted to a place of valuing things such as traceability, authenticity and ethical origins of manufacture. More and more, companies are appointing a chief sustainability officer or vice president of sustainability. It may not be a bad thing to see these initiatives and investments valued in the supply chain.
Surely, 2023 will see accelerating changes in the industry. The one thing that has always stood out about U.S. textiles is the companies that are successful have found success because of quick and smart adoption of innovations and acceptance of change. By all counts those qualities remain important today.
Fingers crossed that a negative black swan doesn't shift the gears of the post-COVID recovery, and just maybe 2023 will yield more opportunities and fewer challenges.
January/February 2023