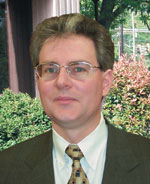 By Jim Borneman, Editor In Chief
With large sums of money chasing too few goods — you guessed it — inflation is on track and gaining steam. CNBC recently reported: "Consumer prices increased 5.4 percent in June from a year earlier, the biggest monthly gain since August 2008."
There are more factors at play than meets the eye. On the demand side, consumers — having sheltered in place for the past year — have money to spend and a year's worth of consuming to catch up on.
And whether you support the policy or not, 35.2 million families just received $15 billion in the first of six child tax credit payments — $300 per month for children under the age of six and $250 for those between the ages of 6 and 17. These are monthly payments, the last of which is scheduled for December 10 — just in time for Christmas with pressure on congress to renew the tax credits before the year's end.
According to CNBC: "There's no limit on the number of eligible children who can receive the credit. For example, a family with three children ages five, eight and 10 who qualified for the full credit would get $800 per month.
"The full credit is available to eligible households with adjusted gross income less than $150,000 for married couples filing jointly and $75,000 for individuals. The enhanced credit phases out for married couples filing jointly making $170,000 annually and individuals earning $95,000, though they'd still qualify for the regular child tax credit."
There hasn't been much said about this flow of funds to families with children, and its impact could be incredible on the demand side of the economy. It is different from the normal tax deduction plans — people without income will be receiving funds. The timing is such that the initial payments are just in time for the back-to-school rush. This could be a bright sign for retailers and the apparel supply chain which is already being squeezed.
The U.S. Census Bureau recently noted: "Retail trade sales were up 0.3 percent (±0.5 percent) from May 2021, and up 15.6 percent (±0.7 percent) above last year. Clothing
and clothing accessories stores were up 47.1 percent (±2.8 percent) from June 2020."
However, inflation comes with lack of supply, shortages and kinks in the supply chain.
Energy prices are soaring and a trip to the gas pump will cost 43-percent-more than last year. Keep in mind the driving season has hardly started.
New car and truck prices make up a strong part of rising inflation with computer chip shortages limiting supply and driving used car prices higher.
So, in the wake of the recovery and barring a new shut down because of the COVID-19 Delta variant — or some other mutation yet unnamed — is this the time to invest?
It would seem possibly so. Recently textile industry machinery supplier Rieter, Switzerland, posted an increase of 289 percent in year-over-year order intake. The company characterized the increase as widely global in scale. In Asian countries, Rieter increased sales 57 percent for the first half of the financial year 2021. In China, sales rose by 85 percent with spinning mills investing to improve competitiveness. India had a significant increase of 188 percent, while sales in Turkey improved slightly by 17 percent. Sales increased by 94 percent in North and South America, driven — according to Rieter — by a considerable increase in demand in Latin America.
Inflation? Yes. But, demand? Oh yes!
July/August 2021