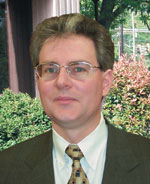 By Jim Borneman, Editor In Chief
Changes in international trade law always seem to have a destabilizing effect on textile industry growth because they bring risk into investment decisions.
Investments over the past three years have made the headlines with both domestic and foreign companies investing in the United States. The National Council of Textile Organizations (NCTO) has called attention to capital expenditures for textile and apparel production totaling $2.4 billion in 2016, the latest year for which data are available.
The thrust of the trade initiative is for fairness and reciprocity in trade deals.
The industry has had some successes with agreements like the North America Free Trade Agreement (NAFTA). As William V. McCrary Jr., outgoing NCTO chairman, recently noted:  "America's most important trading relationship is NAFTA, a pillar upon which the U.S.-Western Hemisphere textile supply chain is built. At almost $12 billion combined, Mexico and Canada are the U.S. textile industry's largest export markets. (See "2018 State Of The U.S. Textile Industry," TW, May/June 2018).
"U.S. exports of fiber, yarns, fabrics, made-ups, and apparel were $28.6 billion in 2017," McCrary continued. "This is nearly a 9-percent increase in export performance over 2016. Shipments to NAFTA and CAFTA-DR countries accounted for 54 percent of all U.S. textile supply chain exports."
But trade with China is a different story.  The recent U.S. tariffs on Chinese goods under Section 301 of the Trade Act of 1974, and China's retaliation is of concern. U.S. Trade Representative Robert Lighthizer recently released a statement saying:  "…in response to unfair Chinese practices, the United States began imposing tariffs of 25 percent on approximately $34 billion worth of Chinese imports. … The products targeted by the tariffs are those that benefit from China's industrial policy and forced technology transfer practices.
"China has since retaliated against the United States by imposing tariffs on $34 billion in U.S. exports to China, and threatening tariffs on another $16 billion. It did this without any international legal basis or justification.
"As a result of China's retaliation and failure to change its practices, the president has ordered USTR to begin the process of imposing tariffs of 10 percent on an additional $200 billion of Chinese imports."
This sounds like a serious approach to reshaping the trade relationship with China, and there is a lot at stake.
"The Trump administration is right to confront China's unfair trade practices. Section 301 tariffs show the world that countries who cheat the United States on trade will be held accountable," said NCTO President and CEO Auggie Tantillo in response to Lighthizer's comments. "With the inclusion of virtually all fiber, yarn and fabric tariff lines, NCTO's response will be on a line-by-line basis…."
The U.S. textile industry has consistently found ways to rebound from trade law changes — think China's World Trade Organization accession, dealing with NAFTA and then CAFTA-DR. It's never easy but the promise of reshaping U.S. trade relationships couldn't be more critical.
July/August 2018