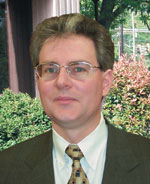 By Jim Borneman, Editor In Chief
There was a time when awareness of the technical textiles sector was limited at best. But technical textiles became a refuge for an industry under fire in the 1990s when the North American Free Trade Agreement and China's rise savaged the industry. Very few companies were safe and many had to readjust their product and market focus.
To the U.S. textile industry's credit, many companies did readjust. There still are significant assets dedicated to traditional textiles. Those sectors have battled to not only survive, but excel in their respective markets — quality, speed, innovation and superior customer service have led the way. Some traditional sectors, such as spinning, continue to attract both foreign and domestic investment citing the cotton supply chain, inexpensive and stable power supply, healthy infrastructure and ports and educated workers in the United States.
But the growth of the technical sector cannot be ignored. Think back to early Techtextil events — without being negative — they were important for technical producers, but a novelty for many in the mainstream. How things have changed. It's hard to find a company that hasn't looked at technical textiles as an opportunity — a niche that has captured the mainstream textile marketplace. Some large, diverse manufacturers abandoned traditional company divisions and focused assets on technical markets.
Steve Warner, of the BeaverLake6 Report, has written a two-part article examining the U.S. technical textiles market. Part one, in this issue of TW, focuses on the trade implications impacting the industry. Part two, to be featured in an upcoming issue, will look at the status of the individual sectors within the technical market including automotive and military. Warner's long history in this sector is apparent, and he will share his observations as a presenter at the upcoming Synthetic Yarn and Fabric Association (SYFA) spring conference.
Speaking of the automotive sector, TW Executive Editor Rachael S. Davis profiles Nashville, Tenn.-based Firestone Fibers and Textiles (FSFT) in this issue. Known for tire cord used in tire manufacturing, the company is expanding its capabilities and producing interesting hybrid fabrics for industrial markets, as well as exploring composites manufacturing. FSFT, which traditionally supplied internal Bridgestone companies, has branched out both in the products it makes and in the client base it serves.
The upcoming Techtextil North America and Texprocess Americas shows to be held in Atlanta in May hold great promise for visitors and exhibitors alike. There is a hunger to expand technical markets with advanced materials and products. Whether it's about textiles that are engineered for protection, automotive or for the military, there are bound to be examples on hand.
Texprocess also will have great examples of advancing technology. Although Lectra has significant interest in Texprocess — see "How Fashion Became A Digital Industry" in this issue — the company also serves clients in the technical textiles sector. Surely, Lectra has plenty to share with both Techtextil and Texprocess attendees.
March/April 2018