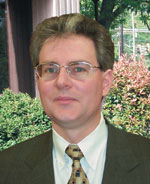 By James M. Borneman, Editor In Chief
Announcements of investment in the U.S. textile industry continue with regularity. Expansions, and investment in new plant and equipment continue to expand the U.S. textile industry, which is attracting foreign direct investment.
A stunning announcement on May 10 came from one of largest textile companies in China — Shandong Ruyi Technology Group Co. Ltd. (Ruyi). The company stated: "Ruyi will invest $410 million in the former Sanyo manufacturing facility in Forrest City, Arkansas." The company will create as many as 800 new jobs and plans on processing more than 200,000 tons of Arkansas cotton annually. The Sanyo facility has been vacant for 10 years.
"Ruyi Group, as the largest textile manufacturer in China, has been expanding globally," said Ruyi's Chairman Yafu Qui. "Our manufacturing facility in Arkansas will become the first milestone of Ruyi's steps into the United States. We are dedicated to provide the product with cutting edge technology and superior quality."
Founded in 1971 and headquartered in Shandong province, Ruyi has two publicly listed companies as well as 20 wholly owned and holding subsidiaries. The company employs 30,000 people globally and has a footprint in many countries outside of China including Japan, Australia, India, Pakistan, France, Germany and Italy, among other countries.
The State of Arkansas offered up to $4 million in grants linked to job creation. Ruyi will also receive an annual cash rebate that is equal to 5 percent of total payroll for 10 years, also linked to new job creation. Additionally, the state will provide sales tax refunds on building materials, taxable machinery and equipment linked to the new project.
Drivers for investment seem to be consistent — a great cotton supply chain, inexpensive and stable power, dependable infrastructure and access to ports, high-performance employee base that can manage automation, and near-to-market production. By locating in Arkansas, Ruyi also will comply with the "yarn forward rule." When Ruyi ships yarn to a CAFTA or NAFTA member country, goods made with its U.S.-manufactured yarn will be eligible to re-enter the United States duty free.
There has been much reported about the resurgence of U.S. manufacturing, although growth has slowed. According to CNBC: "The Institute for Supply Management (ISM) said its index of national factory activity dropped to a reading of 54.8 last month, the weakest reading since December, from 57.2 in March. A reading above 50 indicates an expansion in manufacturing, which accounts for about 12 percent of the U.S. economy. The ISM index had risen since last November, scaling a 2-1/2-year high in February, amid optimism over President Donald Trump's pro-business policy proposals. It has declined in the last two months and some economists say the retreat probably reflects caution among business as they await implementation of the proposals."
Investments like Ruyi's can keep the momentum going — let's see what happens next.
May/June 2017