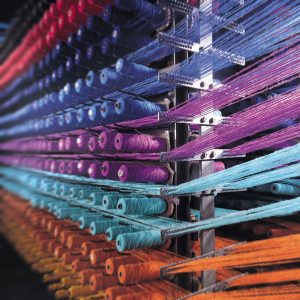 DÜSSELDORF, Germany — August 9, 2023 — SGS — a testing, inspection and certification company — has joined forces with FibreTrace, a digital and physical traceability provider in traceable fiber technology, to develop a new Fiber Integrity Protocol for the textile industry.
The partnership will support brands worldwide to boost industry and consumer confidence in product claims through the integration of robustly audited pathways with the cloud-based traceability technologies, FibreTrace Mapped and FibreTrace Verified.
SGS has now begun work on developing the protocol which will combine testing verification, chain of custody checking and product markers across a range of materials. To further enhance the implementation of verification and compliance across the full value chain, SGS is supporting FibreTrace to:
Support suppliers to demonstrate compliance and accurate reporting within the FibreTrace digital platform
Review the compliance and traceability of fibers and materials prior to the application of FibreTrace physical technology (for example at recycled polyester collection points)
Help brands and retailers carry out on-site scanning and verify fibers with the use of FibreTrace physical and digital technology
Yvonne Tse, vice president, Global Softlines at SGS, said: "This welcome collaboration with FibreTrace marks another significant step forward to support the global textile industry towards full supply chain traceability. By embracing new technologies, we are better placed to ease the pathway towards traceability for producers, manufacturers, brands and retailers worldwide."
The new Fiber Integrity Protocol will service major manufacturing regions including Bangladesh, China, India, Japan, Pakistan, South Korea, Turkey, United States and Vietnam.
Shannon Mercer, CEO for FibreTrace, commented: "The partnership with SGS allows the accelerated and robust implementation of FibreTrace across vast supply chains, with multi-fiber applications, multiple languages and multiple countries of origin and production."
SGS is widely recognized as the global benchmark for quality and integrity. Providing a single consolidated source for testing, certification and verification services, consulting solutions and technical assistance, SGS helps the textile industry to reduce risk while improving efficiency and quality.
Posted: August 9, 2023
Source: SGS