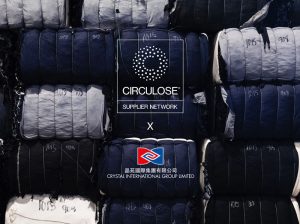 HONG KONG — July 5, 2023 — Crystal International Group Ltd. has been putting emphasis on circularity. Crystal International became one of the members of the newly launched CIRCULOSE® Supplier Network (CSN) established by Renewcell, a Sweden-based textile recycling company. By joining the CSN together with more than 40 industry peers, including fabric suppliers and brands, the Group will step up the continuous development of circular solutions to help make fashion circular and to advocate textile circularity via global engagement within the industry.
Being a member of CSN, Crystal International plays a vital role in driving sustainable textile supply chain. The Group can explore the potential opportunity to provide textile waste for circularity and access the supply of CIRCULOSE, which is certified with Recycled Claim Standard.
Circular economy contributes to a resilient and thriving fashion industry. "We always strive to bring more innovative, sustainable textiles and garments with low environmental impact to our customers. With the network in place, we are delighted to join the CSN, being part of the movement ramping up circular development. Together, we join hands to make fashion circular," said Catherine Chiu, vice president of Global Sustainability.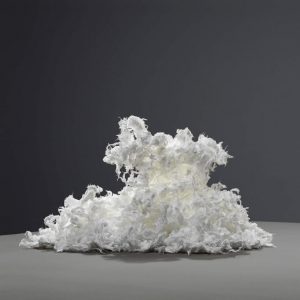 Through the partnership, Crystal aims to boost recycling efforts and explore the use of sustainable materials. CIRCULOSE is a Next Generation raw material by Renewcell derived from cellulose found in discarded textiles, and transformed into a dissolving pulp made from 100-percent recycled textiles. The pulp serves as the foundation for different regenerated fibers, including viscose, lyocell, modal, acetate, and other man-made cellulosic fibers. In the recycling process, the discarded textiles are shredded, de-buttoned, de-zipped, de-colored and turned into a slurry that is dried to pure CIRCULOSE sheets. Renewcell aims to use 100-percent renewable energy in the production process, which received various sustainability certifications with good traceability.
The joining of CSN denotes Crystal's dedication in advancing circular economy for the fashion supply chain. Circularity will continue to remain as one of the group's integral sustainability foci.
Posted July 25, 2023
Source: Crystal