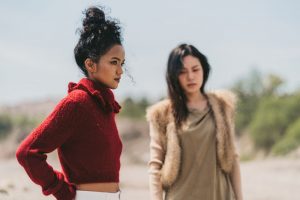 BANGKOK— May 11, 2023 — Thai Acrylic Fibre Co. Ltd. (TAF), part of Aditya Birla Group, has recently launched a new variant of Regel™ fiber which contains 75-percent recycled content. Regel fiber was launched last year with 50-percentrecycled content and is the only GRS certified acrylic fiber in the world
Regel is a recycled acrylic fiber that offers a sustainable solution to the textile industry's waste management challenges through an authentic and intimate chemical recycling process that delivers warmth, comfort and vibrant shades. The fiber has received GRS certification and is bluesign® APPROVED, ensuring that it meets stringent environmental and safety standards. A life cycle assessment (LCA) has revealed that garments made with Regel fiber have a significantly lower environmental impact that those made with virgin acrylic fiber.
"We have been committed to sustainability and constantly researching new ways to reduce textile waste and our environmental impact to a bare minimum. Regel is one of our sustainable and innovative products that demonstrates this commitment. Our efforts are further enhanced with the launch of Regel fibre with 75 percent recycled content, which is a significant improvement from the previous version that had 50 percent recycled content. This step unlocks the potential of Regel even further, showing our commitment to continuously improve our sustainable practices," said Shesh Gupta, Unit head, TAF
"Using recycled materials is a key aspect of sustainability, and products are made from recycled materials are becoming popular among consumers. By increasing the recycled content of Regel from 50 percent to 75 percent will help meet consumers' demands and provide them with sustainable options. Additionally, with higher recycled content in Regel will also allow manufacturers to create sustainable blends without compromising on quality or performance," said Tuhin Kulshreshtha, head of Marketing, TAF.
Regel with 75-percent recycled content is available in staple fiber type, other types like tow and tops will be launched in due course of time.
Regel™ is a trademark of Thai Acrylic Fibre Co.,Ltd
Posted: May 12, 2023
Source: Thai Acrylic Fibre Co. Ltd. (TAF), part of Aditya Birla Group