DuPont™ Sorona® partially bio-based polymer, developed by DuPont Industrial Biosciences,
Wilmington, Del., has received Oeko-Tex® Standard 100 Class 1 certification that it is free of
dangerous levels of harmful substances.
"Sorona is one of the first bio-based textile polymers to demonstrate highly desirable
technical and life cycle advantages for a wide range of products from apparel to carpets," said Dr.
Sam Moore, who represents Oeko-Tex in North America.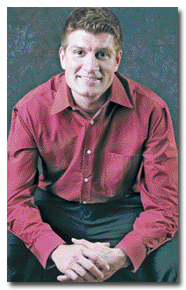 This Perry Ellis men's shirt contains triexta fibers made from DuPont™ Sorona®.
Sorona is used to make triexta, a sub-generic fiber classification designated by the U.S.
Federal Trade Commission in 2009. It also is certified by the U.S. Department of Agriculture's USDA
BioPreferred labeling program.
September/October 2011