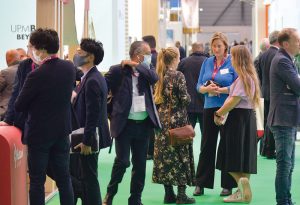 Based on favorable feedback from a stakeholder poll, INDEX™ 23 returns to Geneva in 2023 despite pandemic-related disruptions to last edition
TW Special Report
Every three years Belgium-based EDANA — the international association serving the nonwovens and related industries — and show organizer Palexpo bring together the entire nonwovens industry at the INDEX™ trade show. The event, with its unique nonwovens focus and highly vertical format, offers four intensive days of insights, networking and rewarding business activities, according to EDANA.
However, the pandemic seriously impacted the triennial schedule for INDEX with the March 2020 edition of the show eventually taking place in October 2021 after several postponements and rescheduled dates.
This left a decision to make about when to host future editions of the show. After polling stakeholders including EDANA members and exhibitors, it was determined that the show should remain on its previously announced schedule with the next editions taking place in 2023 and 2026.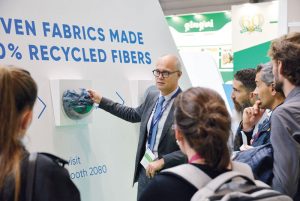 "We have heard our key stakeholders' voice, and the leading position of INDEX among global nonwovens exhibitions gives us full trust in the industry's favorable response to both INDEX 23 and INDEX 26," said Michael Staal Axelsen, chair of the EDANA board and CEO of Fibertex Personal Care.
Currently, organizers are getting ready for the 2023 edition, which will be held April 18-21, at its usual location — Palexpo in Geneva. Dates for 2026 have yet to be announced.
The atypical show schedule makes it hard to predict visitor numbers, but organizers report they expect 2023 figures to be somewhere between 9,000 and 13,000 based on 2017 and 2021 attendance. The 2021 edition hosted 500 exhibitors with an additional 200 exhibitors participating via the show's virtual platform.
Exhibits are organized into six groups: Filtration; Geotextiles & Civil Engineering; Hygiene & Cleaning; Medical: Infection Prevention; Transportation; and Packaging.
Alongside the exhibit floor, the show will host a seminar program focused on the topics of:
Sustainable use of geosynthetics in mega projects in civil and environmental engineering;
A look into the future of sustainable nonwovens;
Nonwovens are essential for the mobility transition;
Why nonwovens are indispensable in healthcare; and
Energy.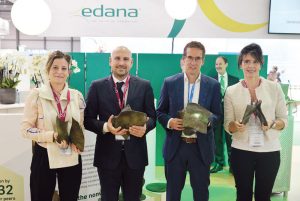 The INDEX 23 awards will be presented to winners during the exhibition, and visitors will be able to view all nominated products from each of the six award categories in a dedicated space on the show floor.
In addition, INDEX 23 will continue to offer a virtual option for participants unable to visit Geneva in person. The tool allows visitors to watch presentations, as well interact with speakers, exhibitors and other participants.
The exhibition is open April 18-20 from 9 a.m. until 6 p.m., and on April 21 from 9 a.m. until 4 p.m. A four-day ticket is available for 100 euros ($110). No daily tickets will be available. Participation in the virtual event will be free to all.
"The three year-cycle provides an ideal frequency to keep the momentum and eagerness for visitors and exhibitors alike to live the unique INDEX experience, reconnect with their business contacts and rediscover Geneva's scenery again," said Magali Fakhry, exhibition director, Palexpo. "We are looking forward to welcoming them again in April 2023 …"
---
For more information about INDEX™23 including details about the seminars, events and virtual options, please visit indexnowovens.com.
---
January/February 2023