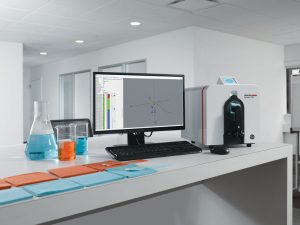 Digital color management programs simplify the color approval process and ensure accuracy in the supply chain.
By Lisa Beck
Brands must continue to keep up with production and react to trends despite ongoing global events causing shifts in the textile industry. Disruptions to the supply chain, material shortages, changing sourcing strategies, evolving job roles, shifting government policy, and public demand for sustainable practices are causing uncertainty across all industries, but color professionals can rely on digital color management technology to minimize at least some of the impact.
A well-implemented color management program not only reduces waste, but saves time on color submissions, assists with efficient communication across the supply chain, and keeps business moving while meeting the color quality expectations of consumers.
Ensuring Accurate Color
Because the apparel industry is, by nature, constantly in flux from the ebb and flow of trends — regardless of world events — designers and color managers will sometimes say a color is visually "close enough" to get a collection to market quickly. The downside of this tactic? Quality and color accuracy may be sacrificed and that can end up damaging the brand's reputation.
Color can be tough when you don't have the right tools. Human color perception is subjective — meaning we all see color differently — and therefore, relying on our eyes alone to assess color is a fallible process. Although using a lightbox to evaluate fabric can certainly be part of a color control program, a more objective means of color evaluation is needed to avoid the effects of colorimetric phenomena like metamerism.
For example, lab dips for a matching separates collection looked perfectly matched when compared to the fabrics in the lightbox, but when the finished collection arrives at the retail store — where the lighting differs from what was used to evaluate the samples — consumers may notice those "matching" separates are different by a shade or two.
Digital color management tools, like spectrophotometers paired with the right software, help bring objectivity to the color assessment and approval process. When color can be communicated digitally across the supply chain in seconds, consistently accurate color measurement is ensured, and that reduces instances of miscommunication and minimizes the occurrence of potentially avoidable — and costly — color mistakes.
Streamlining More Efficient Production
With a digital color management program in place, the process for color managers becomes simpler and more efficient. After the design or trend team chooses their color palette and fabric choices, it becomes the color manager's job to decide if those choices are feasible in the desired combinations and to communicate the information to the textile mills, dye houses and other vendors.
Knowing that color is subjective, how does a color manager make sure suppliers are seeing, interpreting and understanding colors correctly?
To avoid miscommunication and delays caused by subjective color assessment and to speed up approval times, color should be communicated via QTX files containing reflectance measurements of the colors in a palette. Every color has its own unique reflectance curve so the chances of receiving the wrong color from a mill are extremely low if the staff is properly trained.
A color program assessment service can verify supplier color capabilities and their ability to meet quality expectations, as well as test the knowledgeability of staff. Such an assessment can expose areas where suppliers have room for improvement when it comes to color. Knowing what a supply chain is — or is not — capable of, allows color managers to make strategic partnership decisions, build trust with suppliers, and eventually empower their vendors, further streamlining movement through the supply chain.
In addition to better supplier relations and a higher percentage of first-shot matches, the use of digital color communication diminishes the need to ship physical lab dips — sometimes across the world — to gain approval, therefore saving companies time, money, and resources. For brands using only visual assessment, color approval could take months, but with digital color communication, the turn-around time for color approvals can be reduced to just a few weeks. If it turns out that adjustments do need to be made, that can be quickly achieved with very little back and forth.
Overall, digital color management creates a smoother color approval process that allows brands not only the agility to keep up with demand and evolving trends, but also stay ahead of their production cycle. Now, color managers can spend less time going in circles with color approvals and perhaps focus more on the new responsibilities that are starting to fall into their hands.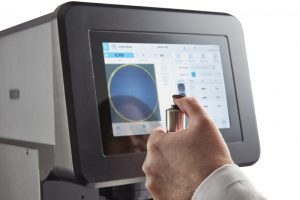 The Changing Role Of Color Managers
Demand from consumers and government bodies for higher sustainability standards and more sourcing transparency in the textile and apparel industry is a drum that is steadily beating louder. Generation Z tends to have strong preferences for brands that are outspoken and honest about their commitment to reducing waste, recycling, lowering their impact on the environment, and refusing to work with suppliers known for or suspected of using forced labor. In addition, bills have been introduced in the United States and Europe that would force some companies to map their supply chains and install verifiable sustainability measures.
For example, a state senator in New York recently introduced the Fashion Sustainability and Social Accountability Act that is pending in the state Senate, and brands are watching closely. This bill would require retailers and manufacturers who sell their products in New York state and do more than $100 million in business globally to disclose the environmental and social impact of their business activities. These companies would also have to provide supply chain mapping proving their use of ethically sourced labor and materials. If passed, this legislation would affect thousands of brands.
What new responsibilities will color managers potentially take on as a result of policies like this? Some are being tasked with sustainability targets in their departments, such as reducing overall waste, reducing the number of color approvals, and making sure the suppliers they contract with are using sustainable and ethical practices.
With a solid digital color management program in place and by working with suppliers that have been verified via an assessment service, color managers can easily work towards these goals.
The Future Of Textiles
It is undeniable that the future of apparel production is increasingly moving towards digitalization. World events, fashion trends, and government policy will continue to reshape the industry, and brands need to be agile enough to react and pivot. When you have a robust digital color management program in place to streamline the production cycle, you can insulate your brand from some of these disruptions and keep product moving from designer concept to final consumer.
---
Editor's Note: Lisa Beck is product manager, Datacolor, Lawrenceville, N.J.
---
September/October 2022