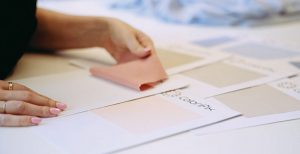 Companies are harnessing nature's solutions to create technical innovations for sustainable textile coloration.
By Andrew Filarowski
Get involved in any textile coloration conversation in 2022 and circularity is among the first topics on the table. This is fantastic, given that not so long ago the environmental impact of the industry was something of an elephant in the room and not to be talked about.
However, discussion and action are two different things. While as a sector the dyeing industry is much more willing to address its resource-heavy ways, taking positive steps to reduce water and chemical use and carbon emissions can be harder than simply articulating the issue.
Since its release this past spring, the Society of Dyers and Colourists' (SDC's) latest white paper, "Destination low carbon: Global technology and innovation reducing the environmental footprint of textile coloration," has sparked new conversations about what is possible.
The 20-page document covers examples of technology and innovation that can cut down on water and energy used in dyeing processes, as well as effluent created.
But it also examines the ways the textile industry can take influence from and harness the help that nature can provide in devising cleaner solutions for coloration. Two European companies are under the spotlight in this respect.
They are not the only companies blazing a trail in this most fascinating of areas, but they are certainly two to watch, as their processes continue to be developed and refined.
The first company is Switzerland-based Archroma; the second is England-based Colorifix. Both companies make use of natural hues but in very different ways. Archroma has created a limited palette of dyes derived from non-edible agricultural and herbal waste, capable of replacing petrol-based raw materials; while Colorifix uses microorganisms to grow color based on natural DNA codes —including from plants, animals and insects — that can be applied to textiles without added chemicals.
Both innovations open up a myriad of possibilities for forward-thinking dyehouses that could potentially build elements of more natural dyeing into their existing operations.
Let's look more closely at what each of these companies is doing, in turn.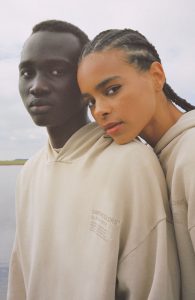 Removing Toxic Impurities
Archroma, established in 2013, is a global provider of specialist chemicals, serving the coatings, adhesives and sealants markets, as well as branded and performance textiles.
The "Archroma way" was devised to remove as many toxic impurities as possible from the dyeing process while also making savings on energy and water use. This involves creating efficiencies across the board in wet processing, but also using smart chemistry to change recipes rather than equipment.
One key development is the company's EarthColors®, a new range of dyes based on biosynthetic dyes manufactured near Barcelona, Spain. Agricultural waste is taken from a 500 kilometer radius and processed for use as a replacement petroleum raw material.
What in particular does that waste consist of? Examples include almond nut shells, rosemary leaves and bitter oranges. Using this material saves waste from landfills and creates a natural plant-based alternative — dyestuffs that are of the same quality and the same fastness as a man-made dye.
While the available palette is limited, the resultant products are wide ranging and versatile enough to have already been adopted by brands such as Patagonia, G-Star, Primark, Armed Angels and Esprit. EarthColors has already replaced more than 15 metric tons of petroleum-based raw materials with natural alternatives for dyeing.
Paul Cowell, Archroma's global head of Competence Centers & Brand Studio, Brand & Performance Textile Specialties, said: "Getting brands onside can be a challenge. When merchandizers want the lowest prices, and designers desire the latest trends, it can often be that the sustainability team's calls for less resource use goes unheard.
"However, we have seen a positive change in brands' approaches to sustainability, and more and more brands are looking for impactful solutions."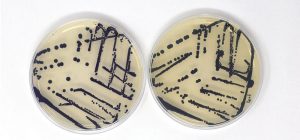 Pioneering Clean Dyeing
University of Cambridge researchers Jim Ajioka and Orr Yarkoni founded Colorifix Ltd. in 2016 after learning about the devastating impact of textile dyeing on the environment and also human health in Nepal and Bangladesh during the course of their fieldwork.
Realizing they could use their scientific expertise to engineer microorganisms to create clean dyes, they set about using DNA codes, or "color instructions," to produce color just as it appears in nature.
Like Archroma, Colorifix takes a holistic look at every stage of dyeing processes, focusing on the engineering of microbes to produce naturally occurring pigments to be deposited and fixed onto textiles without any added chemicals.
Explaining the process, Colorifix CEO Yarkoni said: "What we do is based on the concept that every color in nature made by a living organism — plant, animal, insect, or microbe — is coded for by DNA. By identifying these 'color instructions,' Colorifix can replicate that DNA code in a more useful context. "We can insert that code into a microorganism that can then pro duce the color, just as it is produced in nature."
Yarkoni continued: "The engineered microorganisms are then grown in a fermenter with renewable feedstocks such as yeast, simple sugars, and plant by-products. The microorganisms divide exponentially, resulting in a colorful dye liquor that can be put directly into standard dye machines."
Colorifix's pilot dyehouse in Cambridge, which showcases the capabilities of the company's products, has been busy with potential customers this year — chiefly the mills that implement the technology, but also the brands themselves, taking an overview of their supply chains.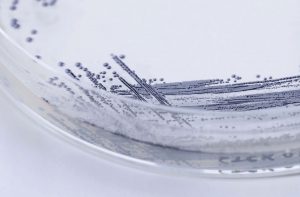 Colorifix sends as little as 50 milliliters of color-producing microorganism to its customers who use it to grow the dye liquor onsite using a fermentor. This distribution model is another opportunity to save carbon, when compared with large tankers filled with man-made dyes.
Coloration programs are much shorter and lower in temperature than those using conventional dyes and just one bacteria-removing wash is required, rather than several baths. There also is no fixing step, or hazardous effluent.
Changing The Sector For The Better
To sum up, presented are just two of the companies working to evolve the way the coloration sector operates using new technology and innovation to harness the natural solutions that our environment can provide.
When overhauling production techniques, a dyeing company's first thoughts often turn to cost. How much is the outlay, and how long will it take to recoup this money?
The answer is often less than owners and managers would estimate, with resultant savings in water, energy, and chemicals, quickly beginning to offset initial costs.
While every dyehouse is different, the same principle is true of all available solutions to the collective carbon issue outlined in SDC's white paper, including advancements in control and automaton, or investment in a key piece of new machinery that will harmonize with the existing plant.
The Importance Of Reducing Our Industry's Carbon Footprint
It feels unnecessary to outline reasons to go greener as this is simply a case of doing the right thing by the planet we inhabit. But also, commitment to environmental standards could be the key to business survival, sooner than one may imagine.
In its "Global Risks Report 2022," The World Economic Forum puts extreme weather, climate change action failure and biodiversity loss top of its list of major threats for industry in the months and years ahead. Number seven on the list is human environmental damage.
Action on climate change is not something that can be put off. And that means everyone, not just the largest public companies. All businesses should contribute, down to the small and medium-sized enterprises.
This is not simply about minimizing impact on the planet — which should be the first priority of course— but also safeguarding the company's own future and the jobs of the personnel employed.
Banks and investors are now favoring businesses with strong circularity agendas rather than operations they may view as dirty or unsustainable. Those who cannot demonstrate progress towards becoming cleaner and more efficient will struggle to borrow money to expand.
On top of this, companies bidding for major contracts — particularly with the public sector or powerful clothing brands — are being asked, increasingly, to set out their net zero ambitions in considerable detail. This situation, too, will only intensify.
So, the impetus for every player in the dyeing industry to reduce their environmental footprint is clear and the SDC is doing all it can — via its global networks, and educational opportunities — to help make this happen.
---
Editor's note: Andrew Filarowski is technical director of the Society of Dyers and Colourists, Bradford, Eng-land, SDC's white paper, "Destination low carbon: Global technology and innovation reducing the environmental footprint of textile coloration," may be downloaded from the association's website located at sdc.org.uk.
---
July/August 2022