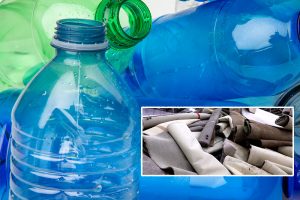 Molecular recycling technologies from Eastman allow plastic waste of almost any kind to be recycled an infinite number of times into feedstock that is indistinguishable from virgin materials in quality.
TW Special Report
Increased demand for recycled plastic and a rising focus on solving the global waste crisis have created demand for technology solutions to develop a sustainable lifecycle for plastics. The scope of the global plastic waste crisis — about 300 million tons of plastic produced globally and only about 15 percent of it being recycled today — means there is no time to waste in doing something about it. That reality has driven Eastman Chemical Co., Kingsport, Tenn., to apply innovation to the problem, with the result being commercialization of its Advanced Circular Recycling technologies. These molecular recycling technologies enable the company to recycle almost any kind of plastic waste an infinite number of times and deliver recycled content that is significantly lower in carbon footprint compared to processes using fossil feedstocks, and indistinguishable from virgin materials in terms of materials quality.
Eastman began this journey two years ago and, in late January 2021, took its biggest step yet: The company announced a $250 million investment to build a new molecular recycling facility that will recycle polyester.
Historically, plastic recycling is associated with mechanical recycling — this basic method is a well-known, mainstream method of dealing with plastic waste. In general, it involves gathering the product, sorting, washing for decontamination, shredding and melting. The order may vary, but the result is similar.
The downside to this approach is the level of purity. To be used effectively in a recycled polyester (rPET) fiber product, the recycled material often must be blended with virgin polyester. Keep in mind that the melt product, usually in the form of pellets, is polymerized polyester, not the monomers or raw materials that form the polymer chains that are polyester.
Eastman Develops Advanced Circular Recycling Technologies
There are seven types of plastic resins produced and identified with Resin Identification Codes (RIC) 1 through 7. Mechanical recycling only processes RIC 1 (PETE) and RIC 2 (HDPE). Eastman's molecular recycling doesn't impose those limitations — the company has developed innovation technologies that give it the capability to recycle almost any plastic waste. Eastman's molecular recycling technologies complement mechanical recycling to reimagine recycling as the world knows it, creating a future where almost all plastic products, even at end of life, are still regarded as valuable and do not become waste.
Eastman's molecular recycling can process RIC 1-7 with the exception of RIC 3 — polyvinyl chloride.
Eastman employs two molecular recycling solutions: carbon renewal technology (CRT) and polyester renewal technology (PRT).
Polyester Renewal Technology (PRT)
Eastman's PRT is a form of molecular recycling that enables the company to process a wide range of polyester plastic waste, which includes materials such as soft drink bottles, carpet and textiles, diverting these materials from landfills or incineration. This waste stream goes beyond clear, single-use water bottles to include products such as colored plastic bottles and food containers, and polyester carpet.
PRT unzips polyesters and converts them into their basic monomers to create new materials. The molecules produced are indistinguishable from materials made with virgin or non-recycled content. This process, also known as depolymerization, allows Eastman to recycle polyester waste over and over again without degradation over time and reduces greenhouse gas emissions by 20 to 30 percent compared to processes using fossil fuels.
Eastman currently has a glycolysis-based PRT process operational in Kingsport, Tenn. with a new facility using the process of methanolysis that will be mechanically completed in 2022.
Molecular Recycling Facility Will Be One Of The World's Largest
For almost two years, Eastman has asserted its commitment to accelerate the circular economy, and on January 29, that commitment increased by orders of magnitude. That's the day Eastman Board Chair and CEO Mark Costa announced the company's significant investment in the new, aforementioned molecular recycling facility, in Kingsport. The facility will provide intermediates that will enable the production of between 150 and 200 kilo metric tons (KMTs) of polymer production, depending on product mix. The feedstock for the facility will be hard-to-recycle polyester waste.
In announcing the new facility — with construction slated to begin in March — Costa said this material-to-material solution will not only reduce the company's use of fossil feedstocks but also reduce its greenhouse gas emissions by 20 to 30 percent relative to processes that use fossil feedstocks.
Eastman set ambitious sustainability goals in December 2020. Those commitments include a goal of recycling more than 250 million pounds of plastic waste annually by 2025 and more than 500 million pounds of plastic waste annually by 2030. Eastman also set a goal of achieving carbon neutrality by 2050.
"With the growing demand for products made with recycled content and the urgent need to address the global plastic waste crisis, now is the time for Eastman to take this step," Costa said.
Carbon Renewal Technology (CRT)
Eastman commercialized CRT first among its technologies because the company was able to convert existing assets to recycle complex plastics on the molecular level. By leveraging an existing asset, the company was able to go from announcing its plans for CRT to commercialization within nine months.
Eastman uses PRT and CRT to recycle different kinds of complex plastics, and through different processes.
PRT is specifically applicable to recycling polyester, and CRT can be used to recycle almost any kind of plastic. The technologies each provide materials with certified recycled content for different end-market products: PRT materials are used in Eastman's polyester stream for products such as Tritan™ Renew; and CRT materials are used for products in its acetyls stream such as its Naia™ Renew cellulosic fiber. The two technologies share an important attribute in that both produce new materials from plastic waste that is indistinguishable from materials made from traditional processes.
Textile World recently had the opportunity to speak with Tim Dell, vice president, Corporate Innovation and Circular Economy, Eastman, to learn more about the company's molecular recycling technologies.
TW: Why is it the right time for molecular recycling? What products has Eastman developed and with which systems and in what forms?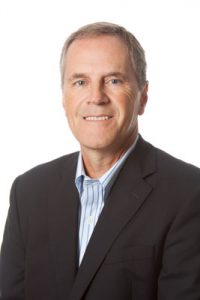 Tim Dell: Molecular recycling isn't new for Eastman — we actually were pioneers of advanced recycling technology more than 30 years ago when our company was part of Eastman Kodak. Back in the 1980s, there was a need to recover silver from PET film. We developed and operated a commercial scale methanolysis facility that converted the scrap film to monomers used to produce polyesters. We revisited the technology at different times through the years, but Eastman's technology was ahead of the marketplace, even as recently as five years ago.
The time is right now because the market has changed. The world has changed. More sustainable solutions are in demand by our customers and their consumers. Many of the world's biggest brands have announced ambitious goals for recycled content in their products, and for brands to meet those goals, recycled materials from molecular recycling must be part of the mix. It would be nearly impossible for all brands to meet their goals with mechanically recycled content alone.
In 2019, we commercialized CRT, our first molecular recycling technology. We use waste plastics to replace hydrocarbon feedstocks in the production of our cellulosic products. In 2020, we commercialized PRT, which we use to convert waste polyester to new polyester products. Our Eastman Renew materials are contributing to the right choice — now — in end markets that include eyewear, cosmetics packaging, textiles, reusable water bottles, kitchen appliances, medical equipment, and more. In our specialty plastics portfolio, customers are choosing Eastman Tritan™ Renew and Cristal™ Renew.
In textiles, which utilizes CRT, we're incredibly excited about what Naia™ Renew can do for fashion by offering sustainability without compromise. Naia Renew launched in September 2020, and it was only a couple of months later that H&M announced it would be first to market with its Conscious Exclusive A/W20 made from Naia Renew.
It's an exciting time for our circular economy program because we see this as an important element of our innovation-driven growth strategy, and we can help contribute impactful solutions to significant world challenges.
TW: Do you see other forms of chemical recycling showing promise?
Dell: A number of different companies are at various stages of developing chemical recycling technologies for material-to-material solutions. We're supportive of these efforts and would like to see more innovative technologies in use. The magnitude of the global waste issue is so large that no one company or single technology can solve it alone. Eastman is committed to doing our part by investing in our own molecular recycling technologies, which have been at commercial scale for more than a year. We've already recycled millions of pounds of plastic waste and have set recycling goals that we think will make a difference and serve as a crystal-clear example that this can work. I can say this for sure — we can't solve the global waste crisis without molecular recycling.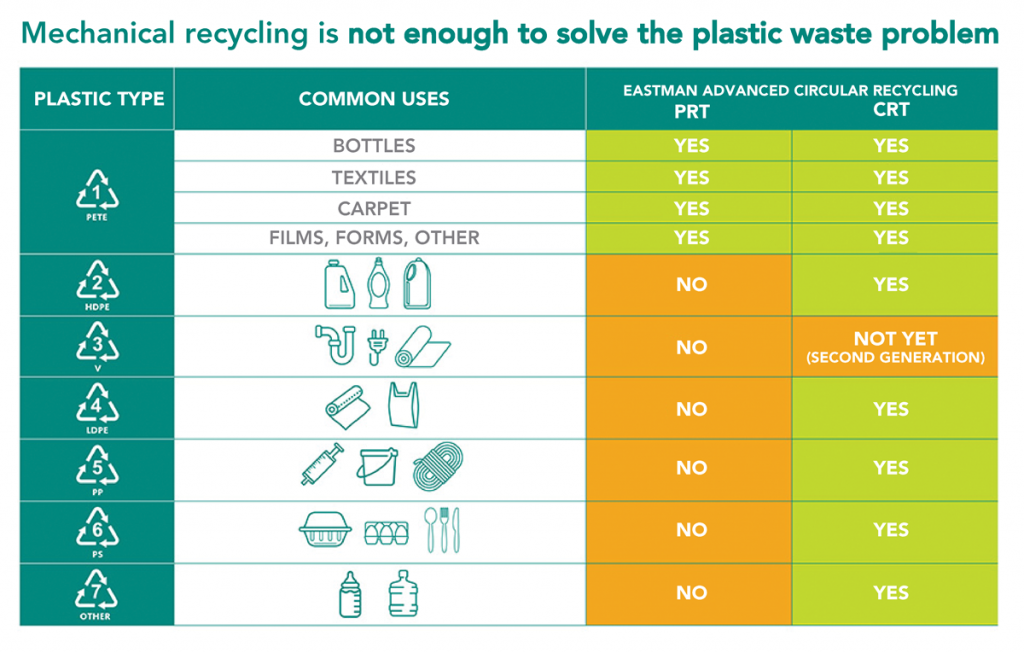 TW: How do you for see these technologies being implemented in the future?
Dell: Circularity is a core solution to addressing big, global challenges — such as climate change and the waste crisis — which is why Eastman is taking a leading role. We believe that plastic and textile waste must not only be eliminated but used, reused, recycled and recreated over and over again.
It's also important to note that no one entity alone can solve the problem. It's going to take multiple stakeholders — all of us, really — working together to solve this. We've learned at Eastman that no collaborative effort is complete without advocacy. The technologies alone aren't enough. We need a reimagined recycling infrastructure that collects and delivers plastic to a better end than landfill or incineration. We need smart policies that will drive investment in economical, efficient infrastructure that gets more discarded materials into recycling facilities and then back into new, high-quality products.
TW: Eastman's new molecular recycling facility will be a big step forward towards circularity. How easy is it to replicate your methanolysis technology? What makes Eastman's approach different?
Dell: This technology is not easily replicated. Methanolysis requires significant expertise and know-how. We're a science-based company with a 100-year history that possesses world-class competencies in process chemistry and polymer science, and those elements are significant in building and operating a methanolysis recycling facility. But those aren't the only elements. We are world experts in this chemistry in particular, and we also have engineering competencies and site-integration advantages that enable us to scale up a commercial operation quickly.
January/February 2021