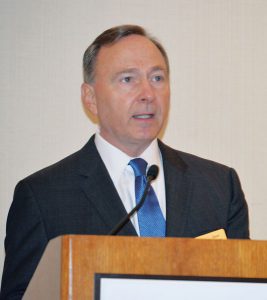 INDA offers educational opportunities, advocates for and serves its membership in numerous ways. 
By Rachael S. Davis, Executive Editor
The Cary, N.C.-based Association of the Nonwovens Industry (INDA) has served its member companies working in the nonwovens and engineered fabrics industries since 1968. The organization works to fulfill its mission of "fostering member and industry success through its activities" in a variety of ways including expositions and conferences, recognition awards, industry reports, advocating for the industry in regulatory and consumer-driven issues, education and training, and outreach and recruiting, among other activities.
Rebranding Campaign
Recently, INDA launched a rebranding campaign changing the association's tagline from "Advancing Nonwovens Worldwide®" to "Advancing Engineered Material Solutions." The new tagline appears under the association's logo. INDA made this change to better reflect the dynamic and technology-based nature of the industry. "Our industry has traditionally defined itself by what it is not — which is a woven, knitted or converted product," said David Rousse, INDA president. "Some of our members are adopting more modern phrases to describe themselves, including engineered materials, performance materials and fiber-based specialty materials. We support this language refinement as we try to distinguish ourselves from textiles and instantly connect with those not familiar with our business."

The rebranding campaign is comprised of three initiatives. The first is a one-minute video created to help position nonwovens as engineered materials while appealing to young professionals and painting an image of the industry that is modern and forward-looking. The second is an Academic Outreach Initiative led by INDA's newly appointed Assistant Director of Career Services Justin Gutierrez. To support members when recruiting on college campuses, Gutierrez provides information on the industry and its products, as well as prospects for jobs, career growth and hiring companies. The third facet of the initiative is to work with EDANA — the Brussels-based international association serving the nonwovens and related industries — to obtain International Organization for Standardization (ISO) approval for a new nonwovens definition. The current ISO language — which underpins trade agreements and forms the basis for the Harmonized System of tariffs — defines nonwovens as "structures of textile materials," while the proposed definition states that nonwovens are "primarily fibrous assemblies." INDA and EDANA consider this change significant because it is a more general approach that separates nonwovens from textiles for more fair tariff and trade treatments.
"These three initiatives are critical to ensure our industry is properly recognized, attractive to newcomers and defined as being independent from textiles to enable fair tariff treatment," Rousse said.
Conferences, Education And Recognitions
INDA hosts many conferences and training courses each year, as well as the IDEA trade show held once every three years. Conferences include Hygienix geared to the absorbant hygiene and personal care markets, WOW World of Wipes® International Conference, Filtration International Conference and Exposition, and Outlook Plus Latin America.
INDA's 7th Research, Innovation & Science for Engineered Fabrics (RISE®) Conference held recently in Raleigh, N.C., promoted emerging technologies with a focus on innovations in plastics extrusion, multifunctional fabric technologies, innovative apparel manufacturing and disruptive engineered materials. The event aims to connect innovations with real-world applications through three days of presentations and networking. More than 140 technical professionals attended the 2017 event to hear from a diverse group of 24 presenters including keynote speakers from Germany-based Reifenhäuser Reicofil GmbH & Co. KG, the National Network of Manufacturing Innovation Institutes' Advanced Functional Fabrics of America (AFFOA), Cambridge, Mass., and The Nonwovens Institute (NWI), Raleigh.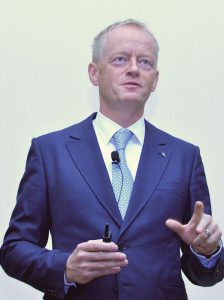 Reifenhäuser Reicofil CEO Dr. Bernd Kunze spoke about intelligent production and rethinking the development process during his speech titled, "Leaving the Comfort Zone: Why We Must Rethink Our Way of Developing and Implementing New Products." According to Kunze, outside of the comfort zone is where the "future" happens, and companies must look for opportunity instead of trying to avoid the risks.
AFFOA CEO Dr. Yoel Fink highlighted just some of the research taking place at AFFOA in his presentation entitled, "Realizing a Moore's Law for Fibers." AFFOA is looking to change what fabrics are, to turn fibers into devices and look at fabrics as a service rather than monetized goods — "fabrics as the new software." Fink sees basic fiber functions increasing and changing in the years ahead and envisions "fabrics that see, hear, sense, communicate, store and convert energy, regulate temperature, monitor health, and change color."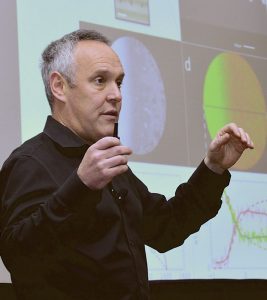 Dr. Behnam Pourdeyhimi, Klopman Distinguished professor, associate dean for Industry Research & Extension, and executive director, NWI, spoke about the nonwovens industry and NWI in his keynote, "Nonwovens – Major Trends and More," presentation.
Other RISE presentations covered trends in 3-D nonwovens as viewed from patent art, using ultrasonic frequencies to dry nonwovens, advanced elastomeric nonwovens, new polymers for meltblown applications, Qmilk milk protein-based fibers, high recover polypropylene spun blown webs, surface modification technologies for moisture management, and recent trends in wet laying for nonwovens, among other many other topics.
"I found the content of the 2017 RISE conference to be stimulating in terms of innovative ideas for future business opportunities," said Russ Johnson, head of New Business Development and Strategic Marketing, Freudenberg. "Whether you were looking for high-tech materials, such as programmable fabrics or sustainable solutions to meet customer needs and organizational targets, RISE offered new thinking."
In addition to the presenters, RISE included a poster session featuring the work of postdoctoral students from NWI. Students were on hand throughout the event to discuss their research with interested attendees. Conference attendees also were treated to a guided tour of the new 40,000-square-foot NWI facility located on the Centennial Campus of North Carolina State University.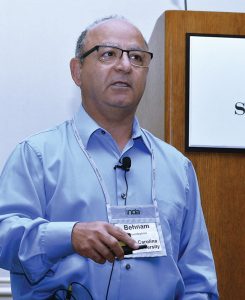 "The Rise poster session offered industry professionals an excellent opportunity to meet over 20 talented graduate students and explore new processes, structures, coating, polymers and applications in their poster presentations," Pourdeyhimi said. "The NWI tour was amazing; we had a bus full of companies who wanted to see the facilities. We had a great interactions with many companies in attendance, and we are already in touch with a few about potential partnerships. It was a great venue to showcase NWI, who we are, what we do and the capabilities," Pourdeyhimi added.
"RISE is a great technical conference where product developers and nonwovens scientists come together in one place to share their innovation stories" said Dr. Mohammad Hassan, senior application scientist, Fibers & Microfibers Technology, Eastman Chemical Co. "The balanced number of researchers from academia and industry creates a good mix of applied research and fundamental science-based knowledge. It keeps me up-to-date with the major research trends and directions."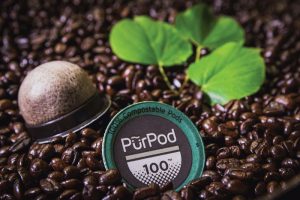 RISE® Innovation Award
Three finalists were selected by INDA's Technical Advisory Board and a team of industry experts to compete for the 2017 RISE Innovation Award, which "recognizes innovation within and on the periphery of the nonwovens industry that uses advanced science and engineering principles to creatively solve challenges within the nonwovens and engineered fabrics industry." The finalists were:
Toronto-based Club Coffee LP for its PurPod 100™, a 100-percent compostable Keurig® single-serve coffee format pod, which features a thermoformed polylactic-acid-based nonwoven filter.
Turkey-based Mogul Nonwovens for its Madaline® microfilament fabric for textile applications; and
New Zealand-based Revolution Fibres' Xantu.Layr®, a nanofiber interleaving veil used in carbon fiber reinforced composite materials.
Following presentations highlighting each nominated product, RISE attendees voted and selected Club Coffee as the recipient of the 2017 RISE Innovation Award. "We are truly honored to receive this year's RISE Innovation Award," said Claudio Gemmiti, senior vice president of Innovation and Strategic Growth, Club Coffee. "Millions of consumers are enjoying a great cup of coffee 'guilt-free' in our 100-percent compostable PurPod100 format every day, and we are proud to see industry experts recognize the sustainable nonwoven filter innovation that makes every cup possible."
"The RISE Conference embraces INDA's mission to stimulate, and recognize innovation," said Rousse. "The forward-thinking technical professionals were stimulated with new ideas on materials, machinery and the development process itself, and came away delighted and looking forward to the next year's event."
The 8th RISE conference will be held September 11-13, 2018, at the Raleigh Marriott City Center in Raleigh.
November/December 2017