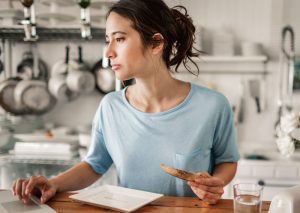 The acceleration of bio-based textiles can revolutionize the apparel industry's future
By Renee Henze
Over the past several years, sustainability has transitioned from a buzzword to a critical part of business operations across sectors and is playing an increasingly significant role in material sourcing. Companies are implementing sustainability initiatives as key components to corporate social responsibility efforts with a focus on truly minimizing the impact made on the environment in the products and services they deliver. More frequently, businesses across industries are realizing both the social and economic impact of their production choices. They are considering the source of materials and exploring and incorporating recycled or naturally derived ingredients — developing consumer products that deliver on consumer performance needs. Private and public sector organizations are embracing their role as leaders, working diligently to create industry-wide policies and programming that embrace set standards for eco-minded products, from life-cycle assessments to eco-labeling. The textile industry specifically has a significant opportunity to reduce its footprint and create a sustainable model of eco-friendly fabrics, with long-term potential to transform the apparel market.
The Need And Demand for Sustainability
The rising use of sustainable materials is a direct result of the increasing recognition by the global community that it needs environmentally responsible products on a mass scale. The UN Department of Economic and Social Affairs expects that the world population will increase by 33 percent by 2050, reaching nearly 10 billion people.1 Simultaneously, researchers anticipate that global energy consumption will rise by 56 percent by 2040, with fossil fuels continuing to supply nearly 80 percent of world energy demand.2 As a direct result of this population and energy usage growth, the sustainability of the goods and services we consume becomes a critically important consideration. Without a conscious effort to reduce impact, there is the potential for rapidly growing, negative ecological consequences that will affect generations to come.
The negative environmental impacts of the apparel industry are well-recognized. Due in part to trends in style and consumer purchasing habits, the fashion industry ranks as one of the greatest contributors to the pollution of fresh water.3 Fast Fashion — the cultural phenomenon that encourages the purchasing of less durable and often inexpensive trending clothing — results in the mass production of garments that are rarely produced with eco-friendly practices in mind. Furthermore, it has created a throwaway culture where society accepts wearing garments only a handful of times before discarding them. Americans alone throw away 70 pounds of usable textiles per person every year, which equates to a staggering total of 25.5 billion pounds of waste.4 From manufacturing and sale to end of use, it's abundantly clear that there is a need for a more thoughtful and responsible approach to the textile industry.
Inconsistent with current consumer consumption habits, data suggests that 84 percent of consumers want to purchase sustainable products and 71 percent are willing to pay more for them.5 "Slow fashion," the growing initiative that aims to encourage consumers to purchase and maintain high-quality clothing with a long-term mindset, is gaining momentum. Many designers and brands also are working to extend the life of garments and recycling materials. Where-based Patagonia, for example, is committed to responsible sourcing across its operations and uses materials such as 100-percent organic cotton, alternative natural fibers like hemp, recycled nylon, polyester and wool.6 Swedish brand Filippa K implements sustainability in several innovative company initiatives with a goal of making its entire collection sustainable by 2030. Its garments are available for rent, offering consumers an approach to sustainable consumption, and it collects old Filippa K products to sell in its own secondhand store or donate to a humanitarian organization.7 High-fashion luxury brands are also adopting more responsible materials with designers such as Stella McCartney utilizing fibers made from plastic objects collected from oceans.8 Despite these strides, more than three-quarters of consumers never actually invest in sustainable apparel, demonstrating the inconsistency between consumer intention and action.9 This disparity can be attributed to consumer concerns about the credibility and performance of the product, signifying a major opportunity in the market to develop eco-efficient products that do not compromise on performance. By creating textiles that meet performance needs, the apparel supply chain can reimagine a more environmentally friendly industry and be the leaders of significant change.
Combining Sustainability And Performance For A Bio-Based Solution
Approaching material development and manufacturing with a smart and mindful eye toward environmental impact can play a fundamental role in increasing the sustainability of the apparel industry. Greater scrutiny and attention across the multiple steps and components of the apparel supply chain has led to environmental and social improvements in the areas of development, processing and finishing. From a fiber standpoint, using recycled fibers and fabrics is gaining traction, while other forms of innovation, such as bio-based textiles, are achieving rapid momentum and adoption. Renewable plant-based ingredients, such as starch or cellulose, make up many bio-based products, offering an alternative to petroleum-based products. As a result, bio-based fibers and fabrics reduce dependence on fossil fuels, also decreasing greenhouse gas emissions during production as compared to traditional man-made materials.
Although bio-based materials have an evident positive impact on the environment, consumers still perceive sustainable products as lacking the performance attributes that they desire. Therefore, to truly capture their attention and interest, naturally derived materials must also offer relevant and lasting performance benefits. DuPont™ Sorona®, for example, contains 37-percent renewable plant-based ingredients, but also elevates the performance of fabrics. Sorona brings stretch and recovery, softness, moisture wicking and durability to a variety of applications and end uses across the apparel industry. The combination of sustainability and performance converge to elevate the standards of the apparel market and help lead the transformation of the textile industry.
The Industry-Wide Opportunity
According to recent research published by Duke University's Nicholas School of the Environment, bio-based textiles are more frequently entering the design, development and commercial offerings of global apparel brands. With an aim to discover how companies are thinking about and incorporating the use of bio-based textiles into their products, researchers conducted a global study involving stakeholders across the apparel value chain, from raw material developers and fiber spinners to fabric mills and brands and retailers. The study found that 54 percent of respondents cited customer demand as a key driver in their use of bio-based materials. In addition, despite consumer perceptions that eco-efficient products do not perform well, the supply chain understands the sustainability and performance value that these materials can offer with 47 percent of respondents also stating high performance as a primary reason for using bio-based materials rather than non-bio-based ingredients. Consequently, 55 percent of those surveyed along the supply chain said they are looking to increase their use of bio-based materials in the next three years, signifying the potential for both significant growth in products that utilize bio-based ingredients and the sales of those products.10
The Future Of Bio-Based Apparel
Given the environmental need, market demand and real growing interest by the apparel supply chain, the bio-based segment is well-positioned for major advancement. In 2005, bio-based materials, including textiles, accounted for 7 percent of all global sales.11 Specifically within the chemical sector, bio-based materials accounted for approximately $77 billion in value.11 It's estimated that by 2020, the global market will grow to $250 billion, and by 2030, one-third of chemicals and materials will be sourced from biological ingredients.11 Additionally, global production capacity of bioplastics in the textile market are estimated to rise 169 percent from 2013 to 2018.12
Sustainability-minded fabrics will also continue to gain momentum through the support of major apparel industry initiatives. The San Francisco-based Sustainable Apparel Coalition (SAC) — an alliance for sustainable production across the apparel, footwear and home textile industries — has developed a series of monitoring tools known as The Higg Index to help companies assess sustainability efforts. The Index enables brands, retailers and production facilities to measure their ecological, social and labor impacts and identify opportunities for improvement. Textile Exchange — a global nonprofit driving environmentally responsible practices in the value chain based in O'Donnell, Texas — developed a benchmarking program that seeks to identify fibers and materials that are socially and ecologically progressive. Many companies are also implementing life cycle assessment modeling within their own businesses by analyzing environmental effects across all stages of a product's life. This includes production, distribution, in-use and end-of-use/life stages.
As renewably sourced textiles become widely explored and adopted, the apparel industry is well-poised to revolutionize fashion by not only reducing its environmental impact today but also creating a more sustainable future.
References:
1. UN Department of Economic and Social Affairs
2. U.S. Energy Information Administration
3. MSNBC
4. U.S. Environmental Protection Agency
5. Cone Communications Global CSR Study
6. Patagonia
7. Filippa K
9. Deloitte
10. Duke University
11. Textile Exchange
12. Nova Institute
---
Editor's Note: Renee Henze is marketing director, Wilmington, Del.-based DuPont™ Biomaterials & Sorona®.
---
July/August 2017